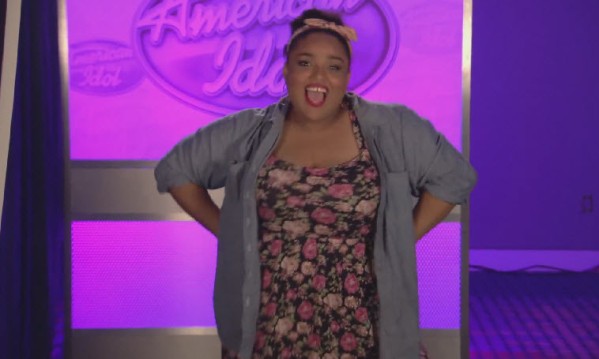 American Idol is releasing previews of season 14 hopefuls. Yesterday, they posted an interview with country hopeful, Riley Bria. Today, the spotlight is on twenty-four year old Nashville native, Piper Jones.
Each singer will be featured during next week's two day American Idol 14 two night premiere!
In this new clip, Piper reveals that it was her grandmother who first encouraged her to pursue music.
"When everyone else said music was a dead end street," says Piper, "She said 'You gotta do what makes you happy'."
"This is my time, I feel it!" she says, full of confidence, as she speaks about herself in the third person, "I think the world is READY to hear Piper Jones!"
You will see Piper, who works as a substitute teacher in her native Nashville, during Thursday's episode. The singer displayed her HUGE voice on a super-sassy version of Jesse J's "Mamma Knows Best"–much to the panel's delight.
American Idol 14 premieres Wednesday January 7 and Thursday January 8 on FOX.
Meet Piper Jones!