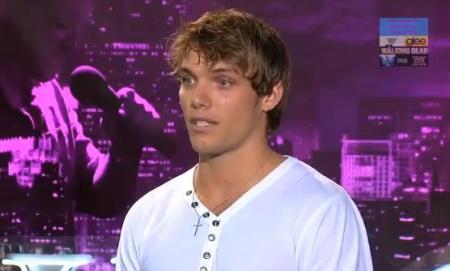 Check out these American Idol audition previews from this week's 4 hour premiere, airing Wednesday and Thursday. Auditions cites are New York and Chicago, respectively. A few of these kids were featured in the preview that played in movie theaters across the country last week.
I edited in my recap where applicable.
What do you think? Have you seen anybody you like yet?
Tenna Torres – 28 – Queens New York – "You've Got a Friend" – The singer has been listening to Mariah since she was 5 years old. She attended "camp Mariah" as a child–whatever THAT is. Mariah is so glad to have an alumni there. She gives her a big hug. The judges look blissful listening to her! She has a very pretty, soulful voice. "If we can have somebody like this come out of Idol 12, I would be personally very proud," says Mariah. "We're all sitting in awe, says Nicki, talking over Mariah. Oops. Keith says her style has a lot of patience." Tenna leaves the audition room and then bursts into tears.
James Bae – Long Island, NY – Age 15 (Auditioned in NYC – "One Last Lonely Girl" by Justin Bieber – He wants to be the next You Tube sensation like just like Justin. The young singer has an Asia accent and very little experience outside of the confines of his bedroom. He tries to bring a character to his performances. Oh dear. Unfortunately he's more William Hung, than Psy. "I like you a lot James, do you have a girlfriend?" Negatory. James announces that he would like to do a "collide" some day with Nicki. uhm, I think he means COLLABORATION. Mariah suggests he DJs. Actually, not a bad idea. "The whole package isn't quite there," says Keith diplomatically. "I wanted to be a NASCAR driver, but it wasn't quite there," says Randy, pulling no punches. He's the most forthright–telling the kid he sucks. "I WANTED TO BE A BUS DRIVER," says Nicki. apropos of..well nothing. James looks sad. Nicki tells him that he's special, just not for singing.
A Boy with a Guitar auditions with Jason Mraz "I'm Yours" – New York Auditions – A guitar is strapped across his back. So. You know.
Johnny Keyser? – Try a Little Tenderness – Chicago Auditions – Or someone who looks a lot like him.
Melissa – Downtown by Petula Clark – Chicago Auditions – The outfit, the hair, ths singing…YIKES.
Mike – We Will Rock You – New York City Auditions – He's a little. uh aggressive. Keith says "you need to come out of your shell." Ha.