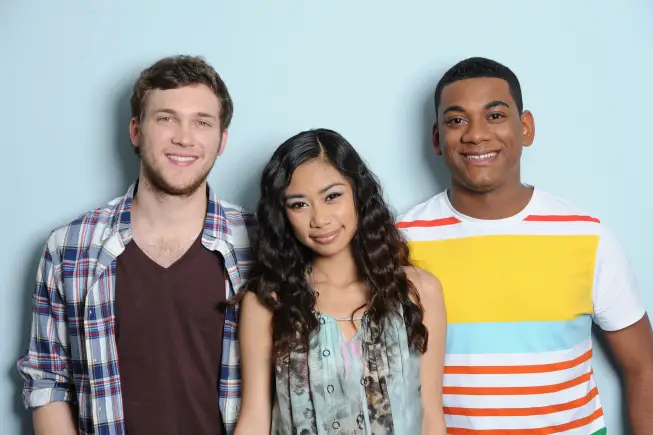 TV Guide spoke with American Idol mentor, Jimmy Iovine and here's what he has to say about the remaining 3 contestants.  There are also quotes from the finalists themselves:
Phillip Phillips –  "I know my boundaries of what I can and can't do," he says. "I'm more of a singer-songwriter instead of doing covers week after week, so it gets a little challenging.
Jimmy says: "Phillip's really talented and charismatic. He knows what he wants to do when he comes in. He's got to dig down deep and come up with a clever idea, song-wise. And he's got to somehow beat what he's going through physically…freshen up and start over again. He can do it because he's a tough kid."
Jessica Sanchez -"I'm pulling out the big guns and not messing around anymore," Jessica says. In the beginning, "I was self-conscious and I thought about my songs too much. The save pushed me as an artist."
Jimmy says: "Jessica has always been the one to beat. She is probably the best technical singer, but she has to keep it fun, dramatic and light. Not funny, just fun. She has a gift that comes very rare for a 16-year-old, but she should cherish 16 for a while."
Joshua Ledet – "When I'm excited about singing, all the energy comes from me through the song," he says. "I don't believe in a 99 percent performance. I have to give it my all, and I leave everything on the stage."
Jimmy says: "Every week, Joshua gets better and better at performance and feeling the record, understanding it and interpreting it. He's grown like a weed. It's really hard to beat 'To Love Somebody.' What he did on that song was exceptional and he deserves all the kudos in the world because it's hard to do. Joshua's just got to hold on and not blow it."
Carefully worded and evenhanded. I wonder who Jimmy likes best?