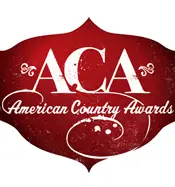 Welcome to your 2012 American Country Awards live blog & discussion post, featuring rescue attempts a performance by Keith Urban and appearances by Scotty McCreery, Lauren Alaina, Casey James, and Carrie Underwood. Tonight's proceedings will be cohosted for the 2nd straight year by Trace Adkins and Kristin Chenoweth.
Luke Bryan opens the show with his latest #1 country hit "Kiss Tomorrow Goodbye" and his trademark grinding hips. Yeah. Carrie's singing along.
We get a pretaped skit from our cohosts Trace & Kristin that plays off their height differential and has them reminiscing fondly over their baby carrier gag from last year (Trace carried Kristin in one). This year, they take the stage Kristin in a baby-bearing sash, which they promptly gift to Hillary Scott of Lady Antebellum, who recently announced her pregnancy. There's also some kind of voting gag in which our hosts will dress up as Santa and a elf? OK?
Miranda Lambert presents the ACA for Group Of The Year to Lady Antebellum.
Dierks Bentley performs "Country & Cold Cans" from his EP of the same title.
Ladies & gentleman, today's country summarized in 1 simple statistic:
Backwards baseball cap count: 2
Cowboy hat count: 1
Scotty McCreery presents the ACA for New Artist Of The Year to Lauren Alaina! Congrats Lauren and her fans! She seems sincerely surprised and moved, thanking God, the fans, and hugging her award before cutely wondering if she's even holding it right.
Rascal Flatts borrows the American Idol 2003 era Burger King background flames to perform "Hot In Here," which is not their new single. Some caterwauling ensues.
Florida-Georgia Line (who have grammar problems, or as they'd spell it, problemz and the current #1 country song "Cruise") introduces Kip Moore to perform his current t10 single "Beer Money" in a medley with his 1st #1 hit, "Somethin' Bout A Truck."
Backwards baseball count: 3
Cowboy hat count: 1
Comedian Ron White is up to present with his mother Barbara. After some banter about having as many Tour de France titles as Lance Armstrong, they present Breakthrough Artist Of The Year to Jake Owen.
Casey James, Jana Kramer, and Lee Brice present the Touring Artist Of The Year to a hatless Jason Aldean. He says awards for touring mean more to him than any other award could.
Trace Adkins performs Lynyrd Skynyrd. They're singing Lynyrd Skynyrd's "What's Your Name".
We're back from commercial break and Kristin Chenoweth is gamely doing her best Honey Boo Boo imitation. Carrie and Keith look a little confused.
Gloriana introduces Jake Owen, who performs his latest #1 "The One That Got Away". Is it just me, or are the ACAs mostly a showcase for 1980s pop/rock? I guess that's country music these days.
Comedian Rodney Carrington joins San Francisco Giants Brandon Phelps and Barry Zito to present the ACA for Female Artist Of The Year. Rodney jokes about wanting a kiss from the winner. OK. The award goes to Carrie Underwood, who also wins the Vocal Collaboration award for "Remind Me" with Brad Paisley, bringing her 3 year total to 11 ACAs. Carrie totally almost dissed Rodney Carrington when she went up to accept her award but, he got his cheek kiss. Carrie thanks the fans, God, and her peers.
Dustin Lynch and Carmen Electra introduce Jason Aldean who has found his cowboy hat. He is performing his current single "The Only Way I Know." He does the solo version (the single/album version feature Luke Bryan and Eric Church.
Trace Adkins wonders what Brad Paisley would do. Kristin is meanwhile locked in his guitar case. She tells him Brad would never have done that to Carrie. They introduce Penn & Teller with Lauren Alaina. They're going to present the ACA for Single By A Female Artist, which will presumably go to Miranda Lambert (she's there, surely she won't go home empty-handed?). Penn & Teller also planning a magic trick involving Trace Adkins's black hat. Lauren's got good timing with this banter. The winner is indeed Miranda Lambert for "Over You". Miranda gives a cute shoutout to Lauren for her endearing speech and also her husband Blake Shelton who is competing in the same timeslot on The Voice.

Kristin Chenoweth is up to perform "What Would Dolly Do?" She's dragging behind the beat a little but it's actually kind of a cute song and no doubt it's actual country. It's definitely better than her performance last year. The "WW double-D" though? OK that performance went south around the time she went for a "phone call" to Dolly.
Chris Young and Leann Rimes are up to present the ACA for Music Video Of The Year By A Group goes to Little Big Town for for the smash "Pontoon." In the middle of their thanks, Kimberly Schlapman is surprised to discover these award guitars are actual guitars. Karen Fairchild thanks the people who bronzed their legs. LOL.

Kristin pimps the 2013 Fleetwood Mac tour and introduces Lindsay Buckingham, who introduces Keith Urban, who will save the show by performing Eric Clapton's "Crossroads" with seven kids from the Grammy Foundation Camp. Keith starts off the song but backs off to let the kids shine. This is the show highlight by far.
Eli Young Band introduces Little Big Town to perform their current single "Tornado". They may have borrowed Carrie's "Blown Away" wind machines and confetti storm. Reverb is a little too big but they sound great as usual. Probably the only act performing tonight who could follow Keith.
Newly announced Kelly Clarkson duet partner Jewel and her rodeo husband Ty Murray arrive to present the ACA Artist Of The Year award to Luke Bryan, who wins 9 ACAs tonight. Despite his shake-it/boom boom songs, Luke himself is a very likeable guy and gives a sincere speech thanking everybody he works with, and his family, as well as country music fans. Did he just call Jason Aldean baby? Isn't that a Luke Bryan song, is someone else calling you baby? He gets played off.
When we come back, Lady Antebellum closes the show. But not before we are subjected to Trace Adkins the elf and Kristin the Santa Claus. *le sigh* They introduce Lady A, who sing "Christmas, Baby Please Come Home" to cap off a classy half hour of performances.
And with that, the show is over. Thank goodness.