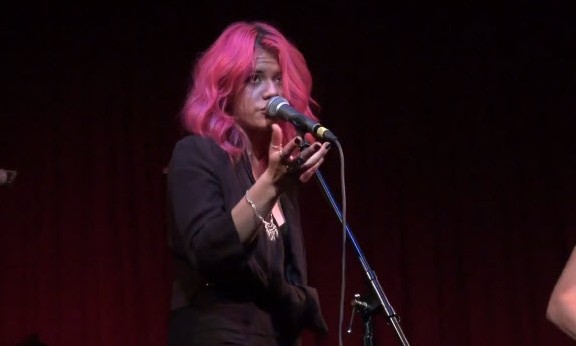 WOW. This cover of Duran Duran's "Do You Believe in Shame" from Allison Iraheta and Halo Circus is absolutely earth shatteringly GOOD.
The tune was recorded by the American Idol season 8 alum for the Duran Duran tribute album, Making Patterns Rhyme: A Tribute to Duran Duran, which also features covers by Moby, Warpaint, Little Dragon, Carina Round, and Austra.
Allison's sweeping, theatrical treatment of the 80's pop song, ensconced in a heavy rock arrangement will hit you right in the gut. The girl can saaaaaang.
Yahoo music has the exclusive and more details on the song, but you can listen to the recorded version right here.