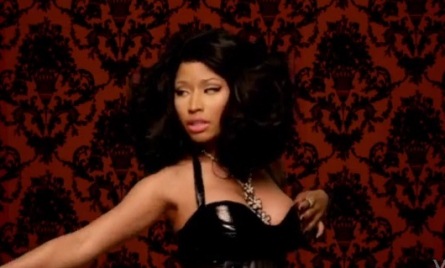 In Alicia Keys' new video for her "Girl on Fire" Inferno remix, she and her fancy brood of kids get things done with a little magic. Not that they need it in the lush, product placement world they live in!
But here's a little tip. Unless you want to scare the bejeesus out of the kiddies, I would not enlist Nicki Minaj to lead the nightly prayers. Heh.
Check out Alicia singing and Nicki rapping a bridge in the new "Girl Of Fire" music video below.