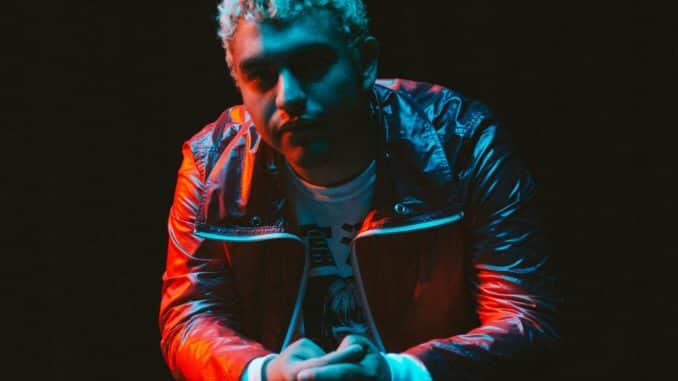 credit: K SHAFFER
American Idol 2019 runner-up Alejandro Aranda, who goes by musical moniker Scarypoolparty, has dropped another single.  Written by Alejandro and T.J. Routon and released via 19 Recordings/Hollywood Records, "Diamonds" dispenses with the dreamier quality of earlier releases.  The song's dark sound is propelled by a fuzzy, earthy almost metallic rock beat that hearkens back to 90's EDM (Crystal Method comes to mind. But maybe that's just me!)
Scarypoolparty is just about to embark on a sold-out tour that kicks off October 4 in Austin, Texas at the Austin City Music Festival and winds up at the Belasco Theater in Los Angeles, California. In December, the singer/songwriter heads to London for a couple of dates. Click for tour schedule. 
He got his start busking around Los Angeles and performing at backyard parties. Things turned quickly when he received a spot on American Idol where his distinct style of playing and original music caught the attention of the media and fans alike, growing his socials, selling out his first-ever run of dates in 15 minutes. Alejandro/Scarypoolparty is currently in-studio working on new music.
Listen to Alejandro "Scarypoolparty" Arando's latest single "Diamonds" below.