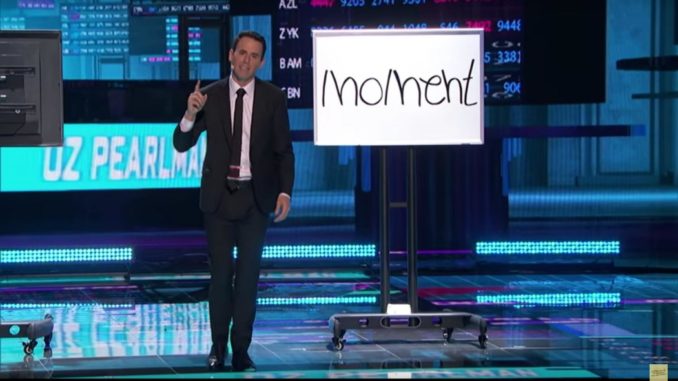 Mentalist Oz Pearlman placed third on season 10 of America's Got Talent in 2015. Since then, he has made numerous TV appearances and won an Emmy Award for his NBC special "Oz Knows." In this preview clip from Monday's (Jan 13) America's Got Talent:The Champions, Oz tells the story of how he went from a Wall Street banker to the AGT stage.
In his new bit, Oz works with the judges, Howie Mandel, Alesha Dixon, Heidi Klum and Simon Cowell, to remember happy moments in their lives. It also involves complicated calculations, and a 1 dollar bill from a random audience member. The result is a remarkable bit of performative mind reading. How did he do that?!!?
Check out Oz Pearlman wowing the audience below. America's Got Talent:The Champions airs on NBC Mondays at 8 pm ET/PT.