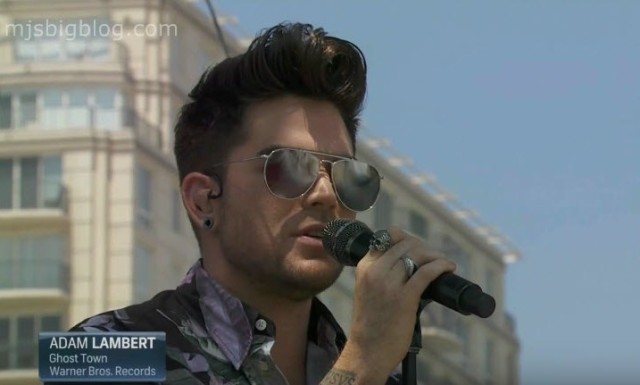 Adam Lambert performed on stage before the World Series beach volleyball game in Long Beach on Saturday. His performance of "Ghost Town" was broadcast on NBC during the game.
Donning a pair of reflective shades, Adam rocked the crowd with the song, the first single from his new album, The Original High. Definite fun in the sun!
Watch Adam Lambert perform "Ghost Town" right here.
https://youtu.be/dtKPA7GEHK4