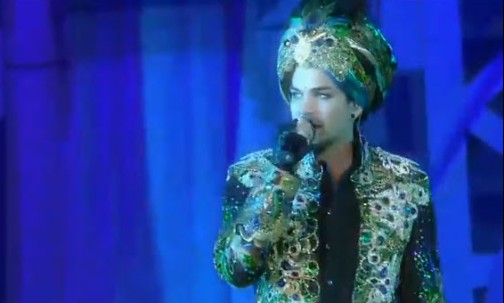 Adam Lambert performs "Love Over Glamour" at tonight's Life Ball 2013 in Vienna Austria.
The lavish production finds Adam dressed as Ali Baba with a slew of half dressed thieves as he performs the dramatic original song that was written specifically for the event. Pretty fabulous!
Watch the performance below.