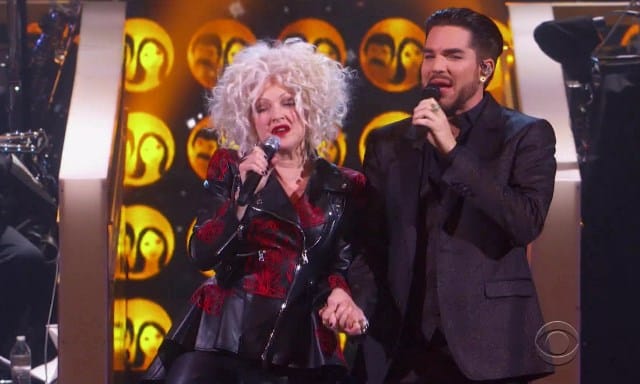 American Idol OG winner and The Voice coach Kelly Clarkson and Idol alum and Queen frontman Adam Lambert were featured on the  41st Annual Kennedy Center Honors, which aired on CBS Wednesday, Dec. 26.
Kelly honored her friend and mother-in-law, country entertainer Reba McEntire with a beautiful and heartfelt speech, followed by a performance of the Reba classic "Fancy." Radio personality and American Idol mentor Bobby Bones introduces Kelly. 
Adam had honoree Cher in tears as he paid tribute to the legendary singer and actress with a gorgeous and emotional performance of her song "Believe." Adam closed the show with Cyndi Lauper and a performance of the classic Sonny and Cher duet "I Got You Babe."
Composer and pianist Philip Glass, jazz saxophonist and composer Wayne Shorter and Lin-Manuel Miranda and the co-creators of the Tony Award-winning Broadway musical Hamilton were also honored. Check out the clips below.
Bobby Bones Introduces Kelly Clarkson. She delivers a speech and performance of Reba's "Fancy."
https://vimeo.com/308365428
Adam Lambert honors Cher with moving Believe
https://vimeo.com/308365297
Adam Lambert and Cyndi Lauper sing "I Got You Babe
https://vimeo.com/308365508