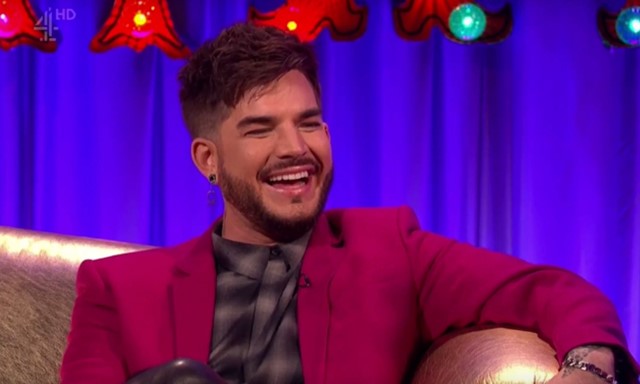 Before Adam Lambert returned from the European leg of a tour with Queen, he dropped by the UK talk show, Chatty Man for the series Christmas Day edition. Queen + Adam Lambert have toured the world in 2017, wrapping up the year with triumphant dates in Manchester, London and Birmingham.
But, as Adam told host Adam Carr, amid all the touring, the American Idol alum has managed to squeeze in work on his next solo album.
"I'm working on music right now," said Adam. "I've been working on music all year, actually, in between tour dates." He added, "I have some good stuff…some good music that I've recorded."
"In January I'm going to get working on the album full time," Adam shared. "I'll be in the studio as much as I can possibly be. I'm very excited."
The interview ended with Adam letting slip that the show had been taped weeks before the holiday. "You had ONE job," Carr joked, "to pretend this was the 25th!"
During the interview, Adam also talks about life on the road with the legendary band Queen. Speaking of which–the singer and the band will be back at it soon enough. An Australian/New Zealand tour leg begins on February 17 in Auckland.
Watch Adam Lambert on Alan Carr's Chatty Man show.
https://youtu.be/xR13e_T1eKs