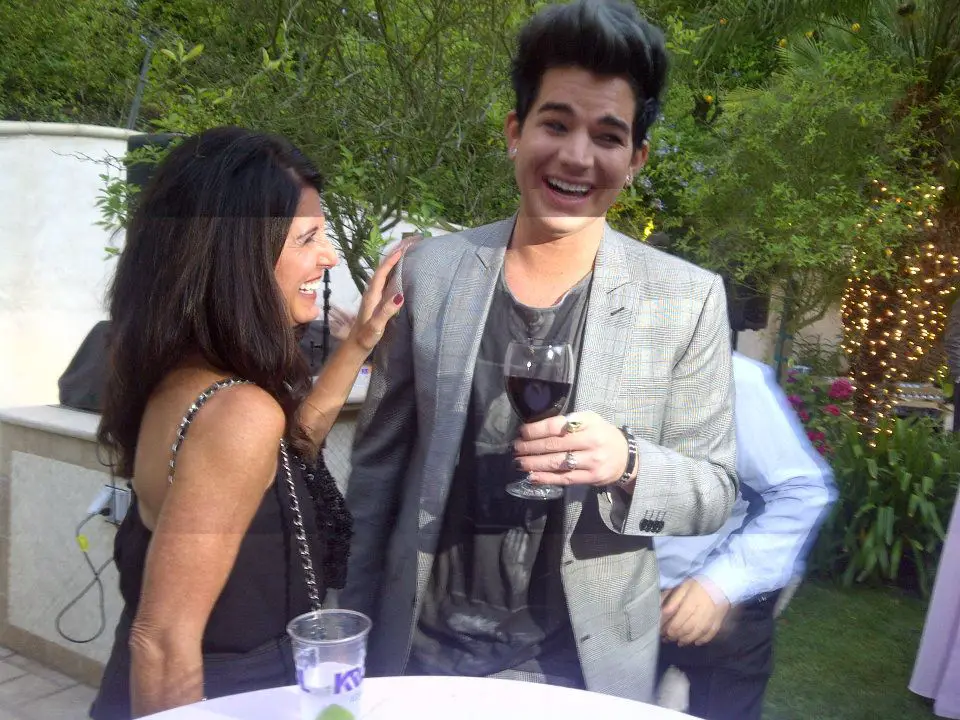 Adam Lambert and his mother Leila Lambert were honored Sunday night by PFLag–the Parents and Family and Friends of Lesbians and Gays.  The organization promotes the health and well-being of LGBT people, their families and friends through support, education and advocacy.
Leila, in a beautiful speech at the ceremony, talked about how easy it was for her when Adam came out. But she pointed out that there are other families out there who struggle and  need a network of people who can support them. Adam dittos his mother's sentiments and adds that he had his moments as a teen when he was scared and horrified.  As much as he loves his life now, he had his own moments when he needed help.
Adam and Leila, self-accepting and well-adjusted are in a wonderful position to help families who aren't in yet in a comfortable place dealing with their LGBT loved ones.
Watch Adam and Leila accept their awards below. It's a beautiful thing!  Photos and Videos courtesy of @PFlag PFlag.org.