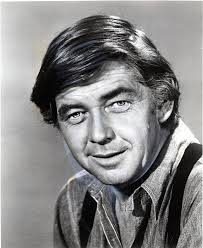 A little late on this…but actor Ralph Waite, the dad on The Walton's has died at age 85.
Veteran character actor Ralph Waite — who many knew best from his time on "The Waltons," though he also had regular roles in more recent series like "Bones" and "NCIS" — has died. He was 85.

Waite died on Thursday afternoon at his Palm Desert, California, home, according to Steve Gordon, his family accountant. Jane Mead, a representative of the Spirit of the Desert Presbyterian Fellowship that Waite attended regularly, confirmed his death.
Waite was nominated for 2 emmys and ran for a seat in congress, that included Palm Springs, on the democratic ticket. He narrowly lost in 1990 and again in 1998 to Mary Bono, the widow of former congressman and "Sonny and Cher" star Sonny Bono (who died in a skiing accident).
Via CNN