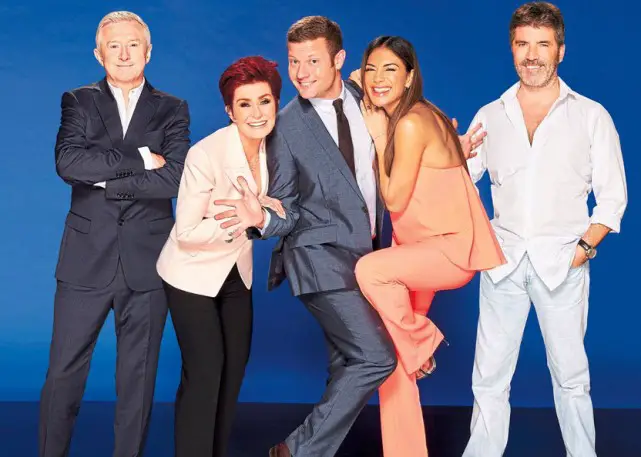 The 6 Chair Challenge has wrapped up taping, and thanks to audience spoilers, we have the names of the Top 24 acts on X Factor UK 2017! Below, I've given my brief thoughts on each of the acts based on the videos I saw of them on Youtube. Take a look at the list, and let me know what you think in the comments!
Girls-Sharon Osbourne
Deanna Mussington – @PrincessDeannaM – Good, but slightly irritating in parts in my opinion
Holly Tandy – @TandyHolly – Good, not stellar
Grace Davies – @GraceDMusic – Janet Devlin/Abi Alton-esque but better
Alisah Bonaobra – @alisah_tvph – The Voice Philippines runner up season 2, amazing voice, probably the best girl
Rai-Elle Williams – @TGFM_RaiElle – sounds very young, if that makes any sense.
https://www.youtube.com/watch?v=2IbEiT5pvNY
Georgina – will update if more info comes out
Boys-Louis Walsh
Leon James – @LeonJamesMusic – professional video, but I'm not thrilled with his voice
Lloyd Macey – @lloydmacey – great but I think presence is going to be his issue. He's uninspiring. (Video removed by the user)
Aidan Martin – @Aidan_Real – not thrilled by his voice, parts of it I find great and other parts annoy me.
Anthony Russell – @AntRArtist – not a fan of his voice but I think he might do ok
Spencer Sunderland – @Spencermusic1 – by FAR the best of the boys, if he can sing like this live. That's an if. The video is extremely professional. He has a great deep voice, falsetto, he has charisma. He's American and wrote for Emblem 3 so he's a ringer, but who cares at this point. I hope he can sing live.
https://www.youtube.com/watch?v=Kn0bmHQRm-o
Jack Mason – @jacklukemason – good voice, not stellar though.
Overs-Nicole Scherzinger
Tracy-Leanne Jefford – pretty good.
Matt Linnen – @MattLinnen – reminds me of many singers from the 90s and early 00s. Not current, but he's good.
Talia Dean – @TaliaDeanMusic – parts were slightly off, but she has potential
Slavko – @slavko_kalezic – apparently this season's joke act, and he's not bad enough to be funny. ugh.
Berget Lewis – @BergetLewis – she's GOOD. very churchy and not necessarily my thing, but she can sing.
Kevin – will update if more info comes out
Groups-Simon Cowell
The CutKelvins – boys and girl in a group together? MADNESS. But seriously, they can harmonize ok, and I think they have potential. The rap is horrible though. (Video removed by the user)
Rak-Su – @raksumusic – rapping+beatboxing+one singer that annoyed me=not my thing.
Jack & Joel – one can play guitar, vocals were good if not unique, and they're cute. They could go far if they make live shows.
Sean & Conor Price – @sean_conorprice – a little bit of a raspy vocal, and I think I like them less than Jack & Joel. Only one of those two acts will make live shows I think.
New Girl Group – consists of Kelsey Gill, Lydia Calvin, Charlie Cammish, Sky-Autumn Amber, Ash Holme & Imogen
Lemonade – will update if more info comes out