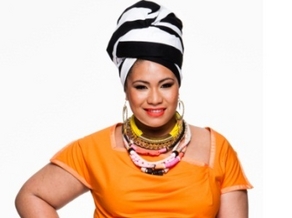 Flashback and it's 80s week on X Factor Australia!  So get your leg warmers ready it's time to dirty dance to the hits of the neon colored decade.
http://www.youtube.com/watch?v=lzryIKu3CKs&feature=g-user-u
Who would've thought that Jason Owen would've been the last under 25 boy standing considering there were so many strong competitors at the beginning of the competition.  Jason has undergone a major transformation in this past month.  He moves the stage as comfortably as a Vegas entertainer who does shows five days a week.  He sounds good, consistently, and sometimes his semi-nerdy moves come off, dare I say, cool.  I think Jason can start setting his sights on a top 5 victory at least perhaps if enough things go his way he might even win the whole thing.
http://www.youtube.com/watch?v=NIJofhDcmHw&feature=channel&list=UL
This song.  Really this song.  Angel Tupai sings the worst 80s power ballad that can be possibly thought of.  "I Wanna Know What Love Is" doesn't go anywhere. has next to no dynamics and is relatively monotone.  The set was good, but this performance no matter how much Angel yelled at me to tell her, I still wouldn't inform her what love really is.  This song choice was terrible.  Absolutely terrible.  Angel is talented but Natalie couldn't of done worse with this song selection.
http://www.youtube.com/watch?v=77MD5Io30_o&feature=channel&list=UL
Nathaniel Williamse is coming off a string of two solid performances after his bottom two stint, but this week not so much.  I usually applaud Guy Sebastian on his stellar song selections, but this week I thought both of his artists struggled.  They tried to make this Tina Turner classic into a Bruno Mars style croon and it just didn't work.  Nathaniel looked and sounded good, but as an overall affect this does not go well in the execution department.
http://www.youtube.com/watch?v=Y8IwzTw4JaM&feature=channel&list=UL
Fourtunate are good, but they are no Mercedes, Kurt, Rachel, and Santana.  They did deliver their single best vocal to date with this performance, which makes me feel good about them being saved over Carmelo last week.  Fourtunate get caught up too much in the dancing to deliver solid vocals, so maybe Ronan should scale back the dancing until they are a bit more practiced, too many dance routines isn't going to give Fourtunate any favors, no matter how good they dance if they can't keep their vocals together.
http://www.youtube.com/watch?v=G7pZC8SRwas&feature=channel&list=UL
Bella Ferraro, did it, this was the performance that I always knew was inside of her.  I realize now that Big Yellow Taxi and Ray of Light were just precursors for this little red gem.  There is talk of voter manipulation with her crying after giving her best performance yet, but what I once saw as a cocky too cool for school girl back in judge's houses is really just an insecure fun girl, who doesn't entirely know her craft yet.  Bella could be something special, and I am glad the voting public can see that.
http://www.youtube.com/watch?v=cb_3EUtdED0&feature=channel&list=UL
Speaking of forgettable, I mean Samantha Jade, gosh I frequently forget she is competing, seriously, when she is on the stage she sings awesome, when she is off the stage I forget that the pretty little ornament even left.  Samantha looks the part, she sounds the part, but something just isn't connecting with me or the voting public.  Does Samantha come off as fake or does she just really have no personality to throw into her performance?  A decent question to ponder.
http://www.youtube.com/watch?v=CikOFxnB7bg&feature=channel&list=UL
On first listen I didn't really appreciate Shiane Hawke's "True Colors" but on second listen I hear some really nice things going on in her voice.  Shiane could potentially really benefit from being in a studio, her CD voice could really be killer.  She has a unique tone that will clearly make her stand out.  I feel like Shiane could still benefit from a few years of figuring out who she is, but if she hypothetically did win she could be made into something.
http://www.youtube.com/watch?v=VQiplmmUsOI&feature=channel&list=UL
The Collective sleek and strong on this Madonna track, the additional oh-so-current-slowed-down-rap didn't hurt either.  In my mind The Collective already won this competition and we are just going threw the motions to see where the chips fall.  If they are not in the final 3 at least something is seriously wrong, they are all good singers and they all look pretty fine.
Bottom Two
http://www.youtube.com/watch?v=ulp6xoDkv7I&feature=channel&list=UL
http://www.youtube.com/watch?v=PzEGutyUSIc&feature=channel&list=UL
http://www.youtube.com/watch?v=xwhI52etrH8&feature=channel&list=UL
The battle of the blands.  Angel versus Samantha, it's funny because I always compared the two of them when debating who was the most boring.  They both sound fantastic, usually, but Angel's selection of "Family Portrait" did her no favors.  It was all shouty and clearly didn't come across as the emotional heartache song that she wanted it to, meanwhile Samantha sang the Leona Lewis "I Will Be" like it was written for her.  In the end it went to deadlock, but had it been my decision I would've sent Angel home outright.  Samantha may be boring, but she at least has a handle of what songs she sounds good on and doesn't forget the words.  Best of luck to Angel, she is clearly a talented lady, but I fail to see any X Factor with her and that's fine, perhaps she would be better suited for musicals.  Thanks for reading and leave a comment below!