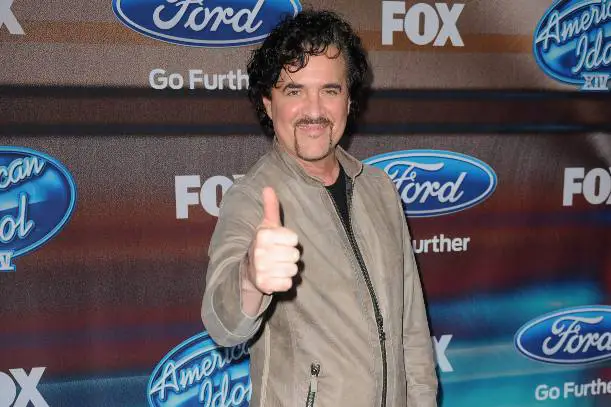 Unlike last year, there will be an elimination tonight on American Idol after the Top 4 sing their Hometown dedications and the footage from their Hometown visits air, according to Taste of Country:
The episode will begin with all four remaining contestants singing their hometown tribute song. Then one will be eliminated and the other three will go on to sing their Borchetta-chosen song and judge's pick. It takes all song choice pressure off of the four finalists. That's likely a relief for a singer like Renae, whose selection of Bon Jovi's "Wanted Dead or Alive" was part of last week's controversy. She plateaued, Borchetta says, while Harmon and Dalton Rapattoni had their best nights of the season.
I was hoping the Top 4 would have the opportunity to sing every song they rehearsed, but it's not meant to be. At least the Top 3 will all get to compete next week without an uncomfortable elimination at the top of the show.
Also in the piece, in-house mentor, Scott Borchetta, gushes over Trent Harmon. Might as well begin championing the contestant who will probably win the crown next Thursday.
Borchetta called Harmon the "real deal," adding that the 24-year-old has grown faster than any remaining finalist. On Thursday night's episode (Fox, 8PM ET), Harmon will sing Justin Timberlake's "Drink You Away." It's a song Borchetta picked and the first time the pop star has ever granted permission for one of his songs to be used on Idol.

"He's arguably the hardest worker, behind the scenes," the Big Machine Label Group mentor tells Taste of Country of Harmon. "He wants it, he's got the bit in his mouth. Yesterday on set he told me 'Hey I'm No. 10 Syracuse.'" It's a reference to the 2016 NCAA basketball tournament, in which underdog Syracuse University advanced to this weekend's final four.

"It's the first time all season one of them has really stepped up and said, 'I'm gonna take this by the throat,'" the label head adds.
Click for all of tonight's song spoilers. We'll be live blogging the American Idol Top 3 episode right here at 8 ET.