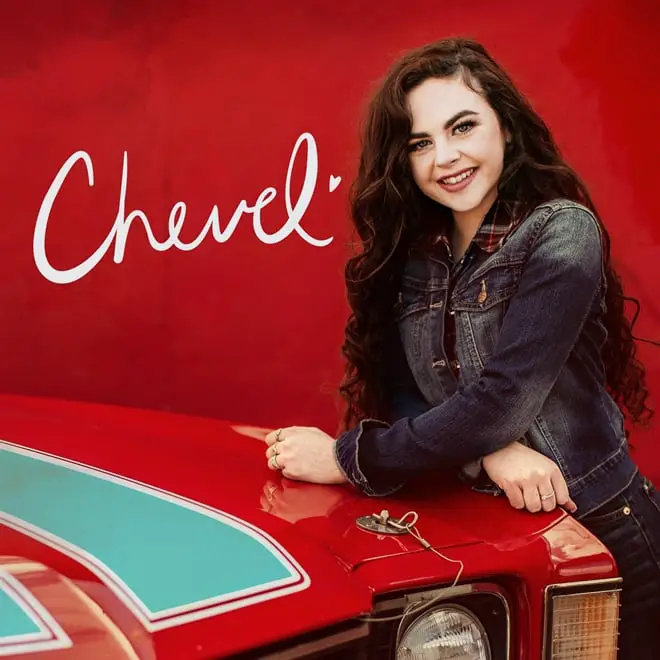 The now 18-year-old winner of season 15 of NBC's The Voice, Chevel Shepherd, continues to pave her own path committed to a more traditional country sound. The release of her latest "Just Like the Circus," penned by Kacey Musgraves, Shane McAnally and Ashley Arrison, pulls from the playbook of some of her musical idols, Loretta Lynn, Reba, Tanya Tucker and The Chicks.
Filmed in Durango at a railroad station with the help of locals
Filmed in the wee hours at the Durango & Silverton Narrow Gauge Railroad, Chevel and David Dibble brought the song's metaphoric circus to life with the help of Durango locals. The singer's Big Top was built overnight, transforming the platform through custom handmade 1930s costumes and props. The group also enlisted the help of their local college theater department, contributing to the set design.
"Storytelling is central to country music and it felt important to give a face to the characters of the song and setting the video in the 1900s allowed us to venture behind the big top and paint a really lush and fantastical world," Chevel explained.
Chevel debuted music earlier this year with the release of "Everybody's Got A Story," penned by Musgraves, McAnally and Brandy Clark, and "Mama Got the Chair," a clever call-and-response to George Strait's 1985 hit "The Chair."
Chevel is proud to be a female country singer
Prior to releasing her first songs, she attended the 2020 Country Radio Seminar in Nashville, Tennessee, where she was particularly struck by a panel discussion hosted by CMT regarding the challenges facing women and airplay on Country radio. The statistics for a new female artist could be daunting to some, but Shepherd remains undeterred, sharing with Rolling Stone, "I'm proud to be a female country singer and am proud of the music the women in this format continue to create."
Chevel walked away from The Voice recording contract
After her run on The Voice, the young singer wasn't interested in overnight success. So, according to the press release, she walked away from the recording contract that comes with winning The Voice in order to maintain creative control of her sound. While fans awaited new music, the Farmington, New Mexico native traveled between her home and Nashville during the latter half of 2019 to carefully select songs by acclaimed songwriters and scoring studio time with the help of The Voice coach-turned-mentor, Kelly Clarkson.
The Voice's Chevel Shepherd Drops Touching Song "The Letter" (Video)
The Voice 15 Winner Chevel Shepherd Drops "Southern Boy" (Audio)
Raised on country music and the outdoors, Chevel grew up feeding animals on the farm, barrel racing at the rodeo, fixing up cars with her dad and singing almost before she could walk, certainly well before walking onto The Voice stage and joining team Kelly. When it comes to the new song and her forthcoming debut EP, Chevel knows how invaluable Kelly's support was to her creative process sharing with The Washington Post, "I got to pick the songs… and record it here in Nashville. Kelly just being a part of it, it's been a blessing."
Chevel Shepherd – Just Like the Circus – Official Music Video