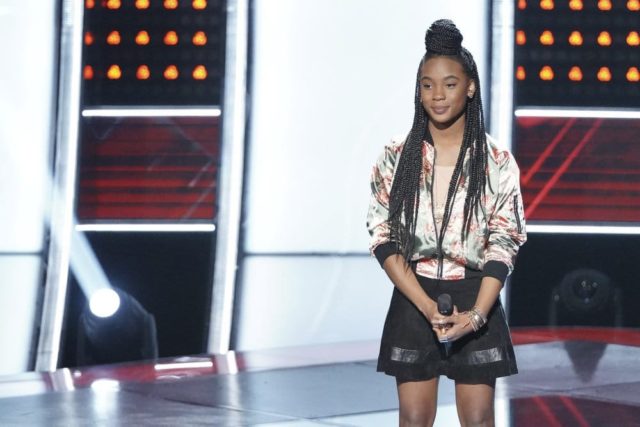 The Voice season 15 premiered on Monday (Sept 24) with coaches Blake Shelton, Kelly Clarkson, Jennifer Hudson and Adam Levine.
The Voice Season 15 Premiere Recap and Performance VIdeos
The show is back, with a few twists. No more iTunes recordings–for Blind Audition contestants. No word yet on the fate of future rounds. That's a pretty big change. The most significant drawback–no easy spoilers hours before the show, or the ability to preview a hopeful before they take the stage for the first time.
Another twist is the Comeback Stage. Singers who fail to turn a chair can get a second chance via "fifth coach" Kelsea Ballerini who has hand picked six singers to compete for a 13th spot in the live finals. The competition is part of a digital series available on Youtube and The Voice phone app. I'm going to reserve my verdict on the new series until it plays out a little more.
I still hate the block however! Big voiced singer Radha was denied choosing a coach close to her vocal style after Adam blocked Jennifer. Now she's stuck with Adam as a coach. Just watch him give her up in the battles. Bah.
How would you grade the episode? Who was your favorite singer? Favorite coach? Do you miss the iTunes downloads?
Take the Polls
Favorite Performance
Favorite Coach
Do You Miss iTunes Downloads?
Grade the Episode