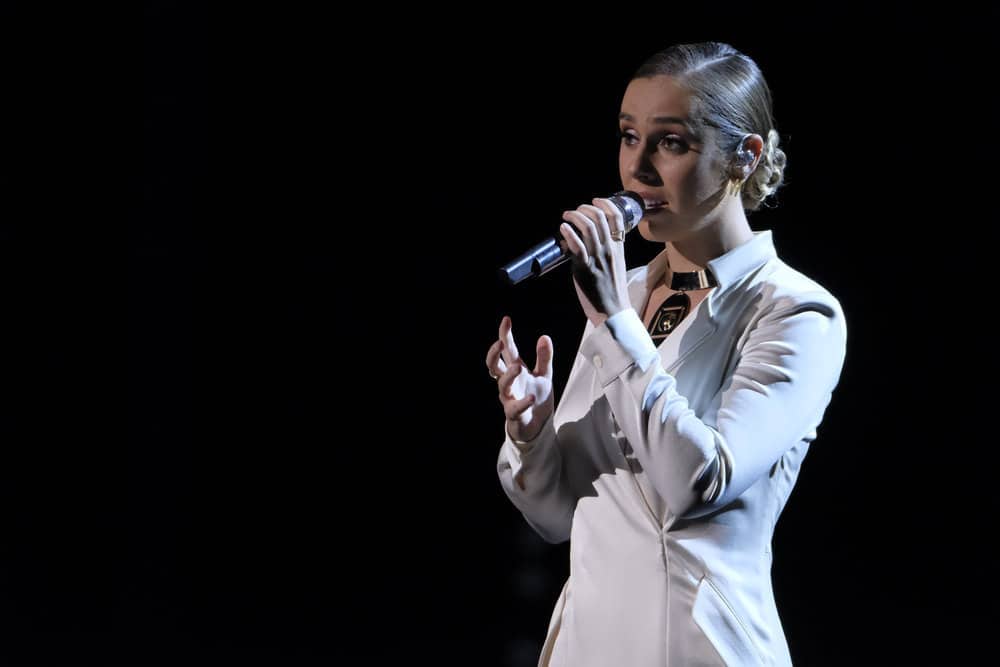 The Voice Season 14 Top 10 performances aired live Monday night (May 7) for your votes.
Vote for your favorite performance and predict who is leaving the competition Tuesday night. Grade the episode.
The Voice Season 14 Recap: Top 10 Performances Live Blog (VIDEO)
It was a very strong night of performances on The Voice Monday performance episode. I am really surprised Rayshun Lamarr is charting so low this week. The song he performed isn't exactly a hit. Maybe viewers missed the choose. My favorite performances from the night were from Rayshun, Britton Buchanan and Spensha Baker.
I am not a fan of Pryor Baird's high strung rasp. And while Kyla Jade poured her soul into her rendition of "This is Me," I'd be perfectly happy if I never heard another version of that (cliched) song again (sorry!) Also, I wish Brynn Cartelli hadn't gone for the bombast this week. I prefer her blusier, more soulful side. But she's likely going to hit the iTunes Top 10 this week, so what do I know.
An honorable mention to Jackie Foster this week for daring to step out of her "rocker chick" box this week. Her vulnerable performance of "Gravity" was one of her best of the season.
iTunes Rankings at 4 am
6. Kyla Jade – This Is Me
8. Britton Buchanan – What's Love Got to Do With It
10. Pryor Baird – My Town
11. Brynn Cartelli – Fix You
14. Spensha Baker – Red
17. Christiana Danielle – Ain't No Sunshine
21. Kaleb Lee – Boondocks
52. Jackie Foster – Gravity
68. Jackie Verna – Love Triangle
131. Rayshun LaMarr – Grant Green
53. Pryor Baird – Night Moves
Time to VOTE for your FAVORITES
VOTE VOTE VOTE!
Favorite Performance
Who SHOULD be Eliminated?
Who WILL be Eliminated?
Grade the Episode