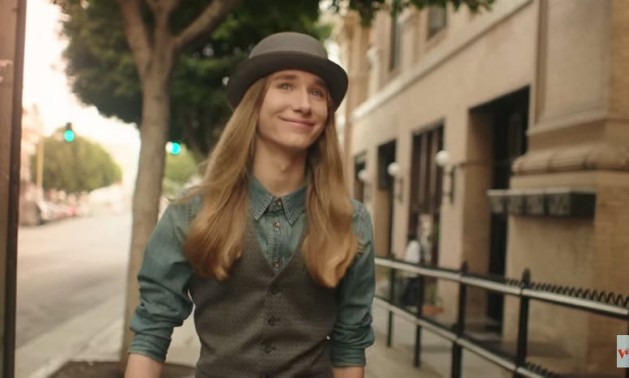 Sawyer Fredericks was handed a song written his Idol, Ray Lamontagne. And as most of the acclaimed singer/songwriter's tunes are, "Please" is a beautifully crafted tune. A young singer couldn't ask for more, as far as a first single is concerned.
Read more: The Voice 8 Final Live Blog and Videos
The Voice 8 final four contestant stars in his own music video for the song, featuring a lovely young teen who plays his love interest. Yes, there is acting involved! The romance is portrayed with such innocence–the two hug, and then ride bikes around a big empty room.
The beautiful nuances of Sawyer's phrasing come out more clearly in the recorded version. The Voice band drowns him out much of the time. Not that it stops his songs from flying up the iTunes charts the minute they are released. "Please" has already entered the Top 5 overall chart.
Watch the "Please" music video here.