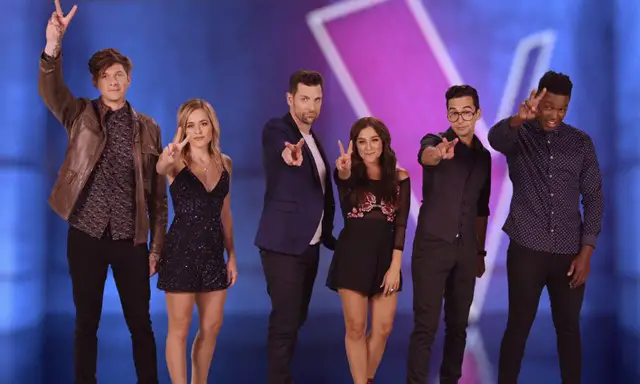 It hasn't been announced officially yet, but there is a video up on NBC.com promoting something called "Neon Dreams"
Get ready for The Voice: Neon Dreams, an epic Las Vegas experience featuring a live show starring Alisan Porter, Chris Mann, Matthew McAndrew, Mary Sarah and Matthew Schuler, and a unique pre-show interactive display where you could audition to appear in the show!
It sounds similar to the American Idol Experience, which ran from 2009 through 2014 at Walt Disney World in Florida. The Disney attraction simulated an American Idol episode from top to bottom, with audience members voting on their favorite performances. The winning singers were awarded a fastpass to future auditions.
But The Voice takes the concept one step further by enlisting actual alums of the show to perform in a production…starring YOU!. Come to think of it, the idea reminds me of The Voice tour back in 2014 which featured alums from season 5 and 6. In the middle of the show, the stars put on a mock The Voice episode, enlisting singers from the audience who had auditioned earlier in the day.
I expect a press release and Youtube video will be released any time now with more details. But until then…here's the video.