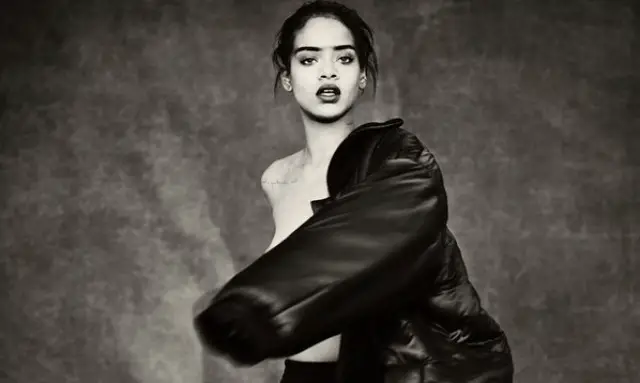 Welcome pop superstar, Rihanna, to The Voice 9! The singer will be the key advisor to all The Voice coaches for season 9. She'll join Blake Shelton, Adam Levine, Pharrell Williams and Gwen Stefani to advise team members during the Knockout Rounds. The studio performances begin taping on August 24.
The Blind Auditions, which set the initial Top 48 were taped back in June. The Battle Rounds, which pit team members in a duet to earn a spot in the Knockout Round, are going on now. Team advisors for the Battle Rounds are Selena Gomez for Gwen Stefani, John Fogerty with Adam Levine, Brad Paisley assisting Blake Shelton and Missy Elliott lending a hand to Pharrell Williams. 
Former key advisors include Nate Ruess, Taylor Swift and Chris Martin.
The Voice 9 premieres on Monday September 21 on NBC.