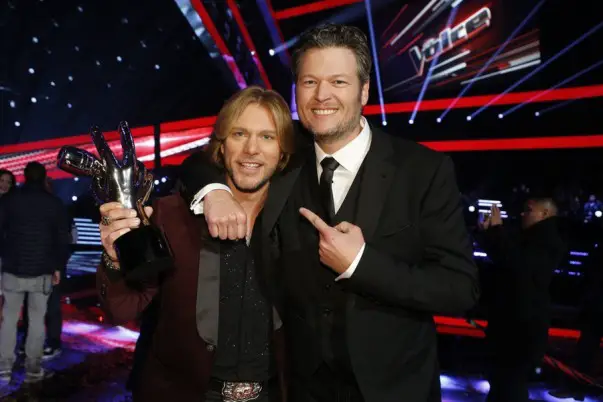 More The Voice alums will join reigning champ, Craig Wayne Boyd, on the Tuesday May 5 results show. Craig tweeted last week that he would be appearing to perform his new single, "I'm Still Here."
Now, Yahoo Music can reveal that the Season 1 3rd place finisher, Vicci Martinez, will be on hand to sing "Bad News Breaker," which is the single off of her new album, I Am Vicci Martinez. It comes out this week.
Also appearing is Avery Wilson, who didn't make it past the Live Playoffs on Season 3. Gotta be honest here. I don't even remember him. The 16 year old turned 4 chairs in the Blind Auditions (Click to watch), but then lost to Cody Belew (I remember HIM!) in the Knockout Rounds. Apparently, he's now a big name in social media, with 1 million twitter followers, 201,000 Instagram followers and 5 MILLION YOU TUBE FOLLOWERS! He's signed to RCA records, working with producer Sean Garrett on his debut album. He's set to sing "If I Have To."
Another alum is scheduled to return, but won't be announced until tonight's show.
Craig Wayne Boyd – I'm Still Here
Vicci Martinez – Bad News Breaker