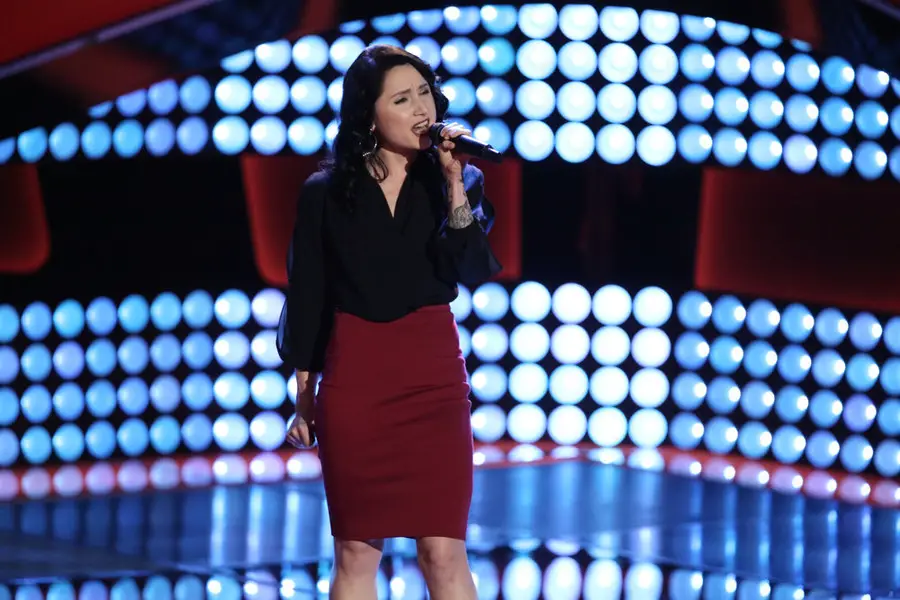 Oh man! The first week of The Voice auditions were FRONT LOADED with talent! How else to explain tonight's disappointing collection of singers? The coaches raved and raved about performances that were just so-so in my opinion. Maybe there are a couple of growers in this bunch. Anyway–gotta have cannon fodder to ditch first in the Battle Rounds! Heh.
My favorite singer of the night, Bree Fondocaro? NO ONE WAS TURNING FOR HER! She had me at one of my favorite Bob Dylan songs, in addition to her unique phrasing and vocal tone. Only Blake turned for her. Yet they ALL turned for the very nervous and very green, Mia Pffirrman (the young singer with the little person dad) and Blessing Offor (Blind…and off pitch. I swear the producers were yelling in the coaches' ears to turn, because they all did it at the last minute.) I appreciated Troy Richie's confidence and verve. I thought the first singer, John Martin (easy on the eyes!) and the last, Anita Antoinette, were solid too. The former was quirky with a great tone. the latter was heartfelt and soulful.
Unlike last week, Pharrell didn't pick up the best singers. Gwen and Blake got the best of the bunch, I think.
But that's ME! And for a different take, read Kelly's live blog/Recap right here. There are peformance videos too–in case you missed something and wanted to rewatch!
And YOU. It's your turn to declare your favorites in the polls. Which was your favorite singer? Favorite coach?  Vote in the polls and sound off in comments.
The Voice 7 – Blind Auditions 3 – Favorite Contestant
The Voice 7 – Blind Auditions 3 – Favorite Coach