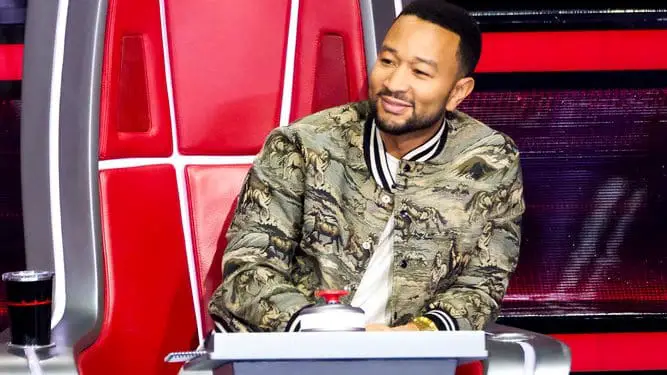 Check out this final Knockout from Team John Legend. Cami Clune puts her own stamp on "I Put a Spell on You," while John Holiday belts out Eric Carmen's "All By Myself."
The Voice 19 Knockouts 3: Matchups and Song Spoilers
Remember that Kelly Clarkson has the remaining steal. Who will John choose? Who will end up on Team Kelly? You'll have to tune into NBC tonight (Nov 24) at 8 pm to find out. The Voice LIVE SHOWS begin next week!
"I quit! I actually retired right now!" Gwen Stefani declared after the performances. Kelly couldn't believe the key John started in "I knew what was coming in the end!" Kelly loved the way Cami used her head voice. As a coach on the show, Blake Shelton officially hates John Holiday. He's kidding, of course. "You're an enormous pain in my a**" Blake jokes. Coach John is grateful he gets to work with two talented artists.
Watch Cami Clune and John Holiday's Knockout performances below.