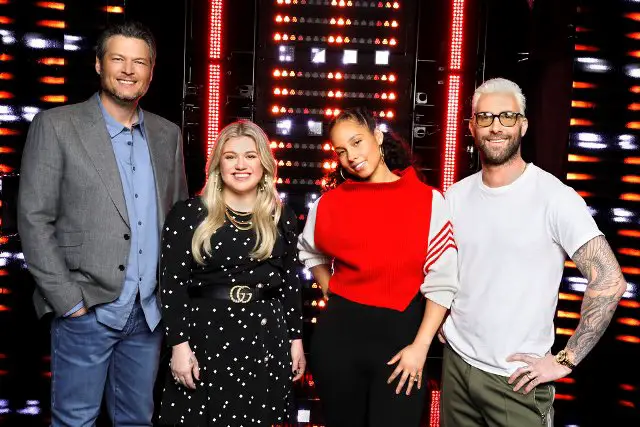 The Battle Rounds begin on The Voice season 14 Monday night  (March 19). Find out what each of the team pairs will sing tonight beginning at 8 pm ET on NBC.. The winner of the Battle will move on to the Knockouts. The losing contestant is eligible for a steal.  Each coach has two steals to round out their teams.
Each of the coaches will enlist the help of celebrity mentors to ready their teams for battle. Team Adam Levine will enlist the help of Julia Michaels, Team Blake Shelton will join forces with Trace Adkins, Shawn Mendes will lend a hand to Team Alicia Keys and Hailee Steinfeld will help Team Kelly Clarkson.
Check out the six battles below.
Brynn Cartelli vs Dylan Hartigan – Team Kelly Clarkson – …Ready For It by Taylor Swift – Download from iTunes
Christiana Danielle vs Shana Halligan – Team Alicia Keys – Use Somebody by Kings of Leon – Download from iTunes
D.R. King vs Jackie Foster – Team Kelly Clarkson – Sign of the Times by Harry Styles – Download from iTunes
Jamai vs Sharane Calister – Team Alicia Keys – Mercy by Shawn Mendes – Download from iTunes
JessLee vs Kyla Jade – Team Blake Shelton – One Last Time by Ariana Grande – Download from iTunes
Rayshun LaMarr vs Tish Haynes Keys – Team Adam Levine – Sweet Thing by Chaka Khan – Download from iTunes