Guy Sebastian, the Original Australian Idol and former X Factor Australia judge, will represent Australia at Eurovision Song Contest 2015 in Vienna, Austria.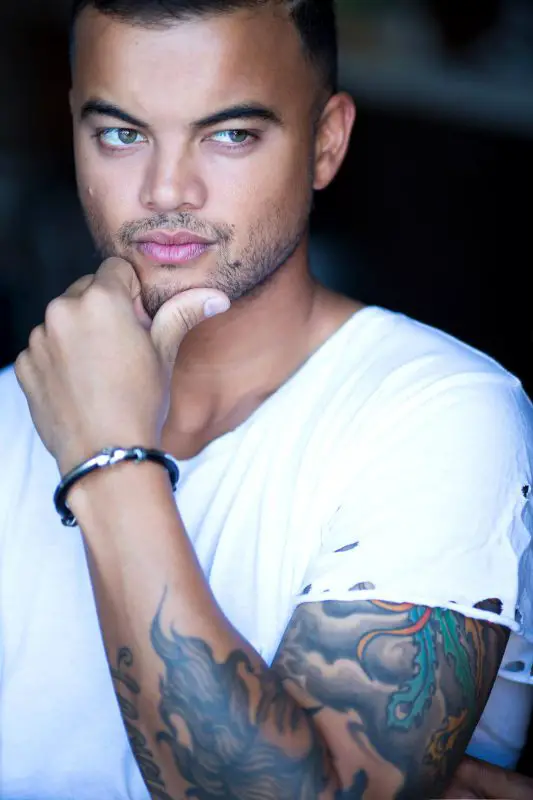 Via Eurovision.tv:
Guy Sebastian to compete for Australia at the Eurovision Song Contest

The Australian broadcaster, SBS, announced today that multi-talented singer and ARIA Award winner Guy Sebastian will represent Australia at the 60th Eurovision Song Contest in Vienna! The performance will be a celebration of Australian music and culture and marks the first time in Eurovision history that Australia has been invited to compete at the contest as a wild card entry to celebrate 60 years of Eurovision Song Contest.

The Eurovision Song Contest reached an Australian audience of over 3 million in 2014 and an international audience of over 195 million people and SBS and production partner Blink TV agreed that Guy Sebastian was the perfect artist to showcase Australian music on the world's biggest stage.

What does it means for him to represent his country in the Eurovision Song Contest?

It's incredibly exciting to be given the opportunity to perform at the Eurovision Song Contest. It is the biggest music event in the world with an amazing history and tradition and I'm truly honoured to be invited to represent Australia in its first time ever in the competition

More details on Guy's performance at the Eurovision Song Contest and which song he will perform in Vienna will be released in the coming weeks.

About Guy Sebastian
Australian audiences first discovered Guy Sebastian when he was crowned the first winner of Australian Idol in 2003, and he has since gone on to release 8 studio albums with Sony Music Entertainment Australia, with accumulated sales in excess of 4.5 million units.

With 51 platinum and seven gold certifications Guy has become one of Australia's most successful male artists. In 2013, his single Battle Scars went Platinum in the US, making Guy one of few artists in Australian music history to achieve this. His performance at Eurovision will be an incredible opportunity to introduce Guy to European audiences.

SBS Managing Director Michael Ebeid said that:

We are very excited to have secured an opportunity for Australia to be represented at Eurovision. It has been a four year journey to achieve this ambition and I'm so proud that Guy Sebastian will be representing our country to Eurovision's world audience

Ebeid continued: "as an accomplished artist who has achieved global success, Guy's vocal talents are unrivalled and he has the experience, maturity and strength of character to represent us in this competition." He added that "Australians love to compete, and we wanted to find someone who we can all believe in and get behind, and Guy is the perfect artist to represent Australia and SBS on the world's stage."

Paul Clarke, Director of Blink TV, SBS's Eurovision production partner, said: "We're thrilled to announce Guy Sebastian as our as our first Eurovision competitor. He has an individual soul voice that suggests the greats like Stevie Wonder and Al Green, but is distinctively his. He has matured to become a terrific songwriter, and songs like Battle Scars and Linger show his integrity as an artist, and the depth of his talent.

Most of all, Guy is an artist that reflects where Australia is now – he is very much a fitting ambassador for our music and our cultural life (and not just because of his love of cricket), I'm sure he will fly the flag for us wonderfully

Clarke added that "one of the biggest factors in making this choice is the scale of the event – we needed an artist who has the confidence to nail it on the world's biggest stage."

Australia will participate in the Final of the 2015 Eurovision Song Contest in Vienna on Saturday the 23rd of May.

What do you think of Guy Sebastian as the Australian choice?
Sending talent show winners and contestants to Eurovision isn't uncommon. I've seen Idol, X Factor, Got Talent and The Voice alums from various countries compete in the last 15 years. 2012 winner, Sweden's Loreen, came from Swedish Idol. But it's still amazing to see that SBS secured the most successful Australian talent show alum ever, Guy Sebastian. Last year they sent Jessica Mauboy (Australian Idol season 4 runner-up, another successful talent show alum) to perform as a guest during the second semi-final of Eurovision. This year, SBS aimed even higher. Unlike most talent show alums that other European countries send to Eurovision, Guy is 12 years removed from his Idol win and an established star in Australia. I'm surprised he is willing to take this risk. At least his place in the Eurovision final is secured.
Check out Guy Sebastian's music on YouTube.