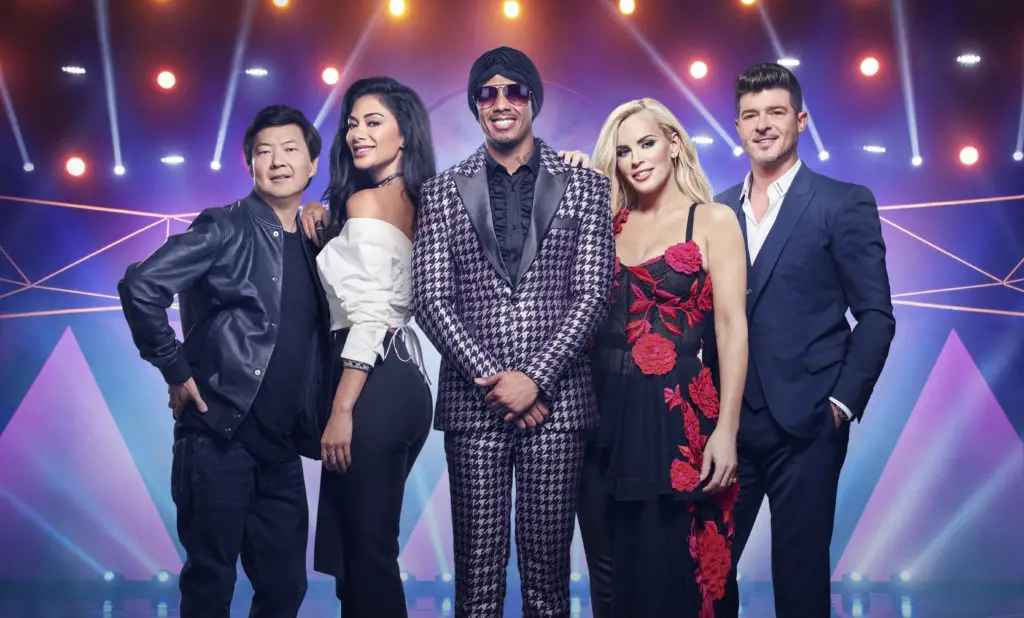 Check out an exciting preview of the NEW costumes from the upcoming season of The Masked Singer.
Based on an international hit, The Masked Singer features celebrities facing off against one another with one major twist: each singer is shrouded from head to toe in an elaborate costume, complete with full face mask to conceal his or her identity. The series premiered last winter and was a huge success for FOX. The original cast returns for season 2: Ken Jeong, Jenny McCarthy, Nicole Scherzinger and Robin Thicke serve on the panel, playing detective alongside series host Nick Cannon.
The Masked Singer season 2 airs Wednesday, Sept.25, with a special two-hour season premiere (8:00-10:00 PM ET/PT).
According to host Nick Cannon, the phone has been "ringing off the hook" with A List celebrities who want to join the show. In a recent interview with ET, he also reveals that the show is getting an upgrade–the cast of contestants will be expanded from twelve celebrities to a total of 16.
Check out a glimpse of the costumed celebrities below, The outfits are even wilder this season! "Even more insane than ever," according to the helium voiced narrator in the clips.
I see a skeleton, a regal cat, some sort of bird, a mouse or a rat? And is that an egg wearing a jaunty hat? Hm.
https://youtu.be/21eXBlne2ic
Also, there's a pink bird with fancy eyelashes. Another bird with massive wings. That weird egg again (!!!) and another glimpse of the cat and the skeleton.
Which celebrities are hiding behind the masks? And will FOX be able to keep a lid on their secrets? Are spoiler peeps, lying in wait, just itching to ruin everything? STAY TUNED!
https://youtu.be/jt_I5K1TDBU