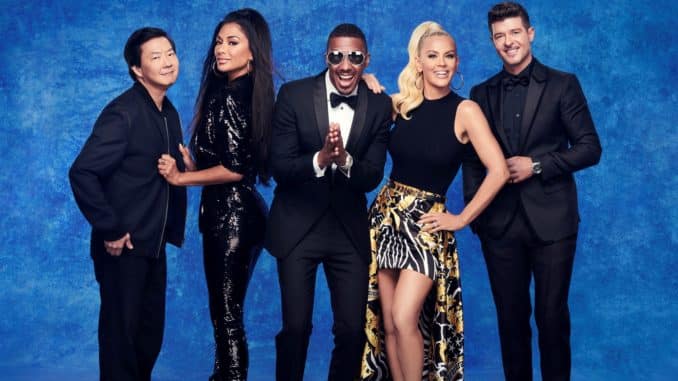 The Masked Singer season 4 officially premieres on Wednesday September 23. Fourteen costumed characters will perform in front of the judges Ken Jeong, Nicole Scherzinger, Jenny McCarthy and Robin Thicke. And then the fun begins as the judges and fans everywhere try to solve the mystery. Who is the celebrity behind the mask?
Earlier, fans met Dragon, Giraffe, Sun, Crocodile, and the first Masked Singer character duo, The Snow Owls. The Snow Owls are TWO celebrities who will perform together, joined at the hip in an egg. The two celebrities will also be eliminated together.
Now, FOX has revealed 8 more costumed characters, check them out below. The new photos reveal: Broccoli, Gremlin, Jellyfish, Lips, Mushroom, Popcorn, Squiggly Monster, and Whatchamacallit.
The only costume character left to be revealed is Seahorse, which FOX is probably saving for Sunday night's sneak peek preview set to air after NFL Football. If the special is like last year's, each of the characters will be introduced with a clue or two…
The Masked Singer is back on the air, with COVID-19 protocols in place. That means characters and cast are keeping at least 6 feet apart, and there is NO studio audience. A virtual at-home audience will not only be watching, but voting for their favorite celebrity contestants. 
Check out the new photos below.