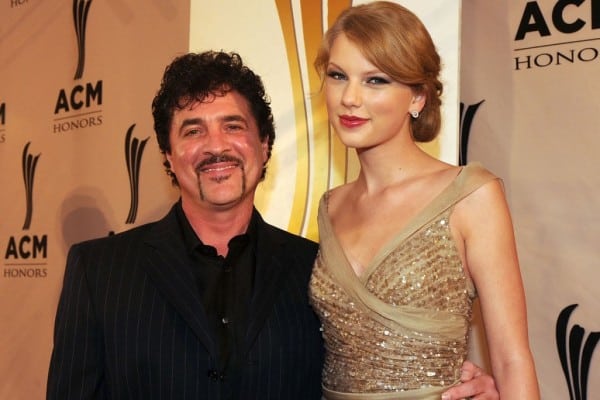 Former American Idol mentor (seasons 14 and 15) Scott Borchetta sold his Big Machine Records to Scooter Braun. Easily the most lucrative asset of the label is Taylor Swift's back catalog. The singer, who is currently signed to Universal Music Group, knew Borchetta would sell off the record company, along with the masters of her recordings up through the album Reputation. But when she learned the buyer was Scooter Braun, Taylor was "sad an grossed out." She poured her heart out in a Tumblr post:
For years I asked, pleaded for a chance to own my work. Instead I was given an opportunity to sign back up to Big Machine Records and 'earn' one album back at a time, one for every new one I turned in. I walked away because I knew once I signed that contract, Scott Borchetta would sell the label, thereby selling me and my future. I had to make the excruciating choice to leave behind my past. Music I wrote on my bedroom floor and videos I dreamed up and paid for from the money I earned playing in bars, then clubs, then arenas, then stadiums.

Some fun facts about today's news: I learned about Scooter Braun's purchase of my masters as it was announced to the world. All I could think about was the incessant, manipulative bullying I've received at his hands for years.

Like when Kim Kardashian orchestrated an illegally recorded snippet of a phone call to be leaked and then Scooter got his two clients together to bully me online about it. (See photo) Or when his client, Kanye West, organized a revenge p*** music video which strips my body naked. Now Scooter has stripped me of my life's work, that I wasn't given an opportunity to buy. Essentially, my musical legacy is about to lie in the hands of someone who tried to dismantle it.

This is my worst case scenario. This is what happens when you sign a deal at fifteen to someone for whom the term 'loyalty' is clearly just a contractual concept. And when that man says 'Music has value', he means its value is beholden to men who had no part in creating it.

When I left my masters in Scott's hands, I made peace with the fact that eventually he would sell them. Never in my worst nightmares did I imagine the buyer would be Scooter. Any time Scott Borchetta has heard the words 'Scooter Braun' escape my lips, it was when I was either crying or trying not to. He knew what he was doing; they both did. Controlling a woman who didn't want to be associated with them. In perpetuity. That means forever.

Thankfully, I am now signed to a label that believes I should own anything I create. Thankfully, I left my past in Scott's hands and not my future. And hopefully, young artists or kids with musical dreams will read this and learn about how to better protect themselves in a negotiation. You deserve to own the art you make.

I will always be proud of my past work. But for a healthier option, Lover will be out August 23.
Taylor posted a photo of Braun's client Justin Bieber taunting her after the Kardashian/Kanye phone call was leaked. Bieber eventually removed the caption from the photo. 
American Idol alum, Todrick Hall, who is a close friend of Taylor's used to be managed by Braun, and he does not have very nice things to say about him:
"For those asking, I left Scooter Braun a long time ago…I am saddened by this news, but not shocked. He is an evil person who's [sic] only concern is his wealth and feeding his disgusting ego. I believe he is homophobic & I know from his own mouth that he is not a Swift fan," he wrote on twitter.
https://twitter.com/todrick/status/1145479493521420288
UPDATE: Hoo boy…after that tweet a lot of drama ensued, which included Braun client Demi Lovato. Read through his timeline HERE. 
https://twitter.com/todrick/status/1145485724990496773
https://twitter.com/todrick/status/1145518069558775809
https://twitter.com/todrick/status/1145544733177126912
HOLY COW! Read though this thread from journalist Yashar Ali. Things got pretty dramatic last night.  A manager from Braun's company accused Todrick of STEALING from his fans. Hoo boy. That sounds familiar…. hm. Also, Justin Bieber posted a passive aggressive response to Taylor's Tumblr post that's quite something.
3. Justin Bieber just posted this on his Instagram. Starts off with an apology but then turns into a critical post. pic.twitter.com/ftWbJBcLg4

— Yashar Ali ? (@yashar) June 30, 2019
5. Yael Cohen Braun, the founder and CEO of @letsfcancer, and Scooter Braun's wife, just posted this note addressed to Taylor Swift on her verified Instagram account. pic.twitter.com/kyk9AwVI6U

— Yashar Ali ? (@yashar) July 1, 2019
7. Wow. In response to @todrick's posts above, @AllisonKaye (a manager at Scooter Braun's company) says they were the ones who dropped Todrick, not the other way around

They also accuse him of stealing from fans?!?

But then he posted the email where he fired Scooter! pic.twitter.com/SJdIJWqJiy

— Yashar Ali ? (@yashar) July 1, 2019
9. Holy cow. Now @eriklogan_elo, who was the president of the Oprah Winfrey Network for seven years (he just left late last year), has posted this open letter to Taylor

He calls her a liar among other things

Erik is on the board of Big Machine Records, Taylor's former record co pic.twitter.com/JnRLt2JsPY

— Yashar Ali ? (@yashar) July 1, 2019
11. @scottborchetta, who ran Taylor's former record co posted this statement linked below

He also posted what he says are text exchanges between him and Taylor

This image is what he says is final offer to Taylor which would have given her the mastershttps://t.co/lsd1ToO20s pic.twitter.com/uQQ0Xp5t6c

— Yashar Ali ? (@yashar) July 1, 2019
13. Someone call Clarence Avant and get everyone in a room.

— Yashar Ali ? (@yashar) July 1, 2019
15. I'm shaking.

Look who "liked" @yael's IG post….

And on the last day of pride!!! pic.twitter.com/gBALF6SGC3

— Yashar Ali ? (@yashar) July 1, 2019