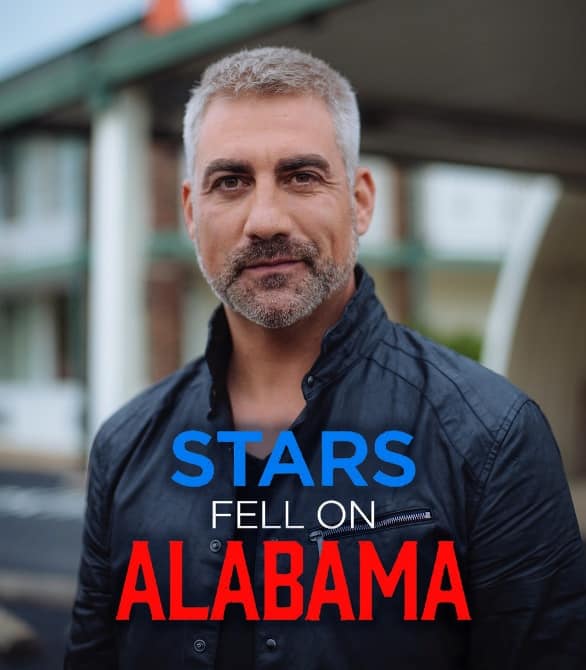 American Idol alum and Alabama native Taylor Hicks is featured in the new movie, Stars Fell on Alabama, released on-demand and digital on Friday (Jan 8).
Taylor appears as himself in the film and performs a cover of The All-American Rejects' "Gives You Hell," which is available now on music platforms along with his version of the jazz standard "Stars Fell on Alabama." Additionally, "Porch Swing," a song from the singer's upcoming album, is also featured in the film.
The film was directed by VW Scheich and written by Robert Windom, produced by Jeffrey Allard and VW Scheich and executive produced by Uyen Le, Douglas Vetter and Robert Windom. The romantic comedy also stars Big Time Rush's James Maslow, Ciara Hanna (Devil's Revenge, TV's "Power Rangers Megaforce") and Zebedee Row (Ghost in the Graveyard).
Stars Fell on Alabama follows successful Hollywood agent Bryce Dixon returning to Alabama for the first time in 15 years for his high school reunion. When he learns he's the only one of his friends who isn't married with children, he convinces his client, starlet Madison Belle, to pretend to be his girlfriend. But he soon learns that success has different meanings, and romance may be closer than he thinks.
Since winning American Idol season 5 back in 2006,  Taylor secured a Las Vegas residency, toured as Teen Angel in the popular Broadway musical Grease, starred as Charlie Anderson in the Serenbe Playhouse production of Shenandoah and hosted the INSP series State Plate.
Listen to Taylor Hicks' Cover of Gives You Hell
Listen to Taylor Hicks' Cover of Stars Fell on Alabama