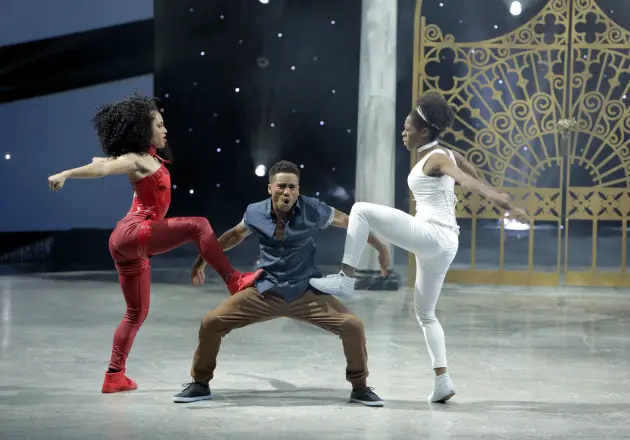 SYTYCD Season 12 Top 20 Performance Videos
TEAM STREET: Ariana, Virgil, Yorelis- Locked Out Of Heaven by Bruno Mars- Choreo By: Pharside and Phoenix
Virgil has to choose between heaven (Ariana) or hell (Yorelis). It's a battle for his soul. Pharside Virgil is great to work with. They're waiting for Ariana to break out of her shell. This choreo is legit. This is how you do a three person dance and still tell a story. Best team street dance tonight. Ariana kind fades out and loses to Yorelis in terms of personality and stage presence. Virgil has stage presence in spades. Jason thought Ariana held her own. He called it fly. Nigel says it was fly for him too. Nigel thought Ariana also matched them. She's dancing in her style. Why was there an expectation that she wouldn't match them? You're basically saying "I was expecting to be disappointed by Ariana, not the other two, but Ariana didn't disappoint me and I'm surprised!" It's like you're letting the audience know she's not as strong as the other two. You're handicapping her. I didn't feel she was performing on their level, but she hit all her moves.
Click for Mac's full SYTYCD Season 12 Top 20 Performance Recap