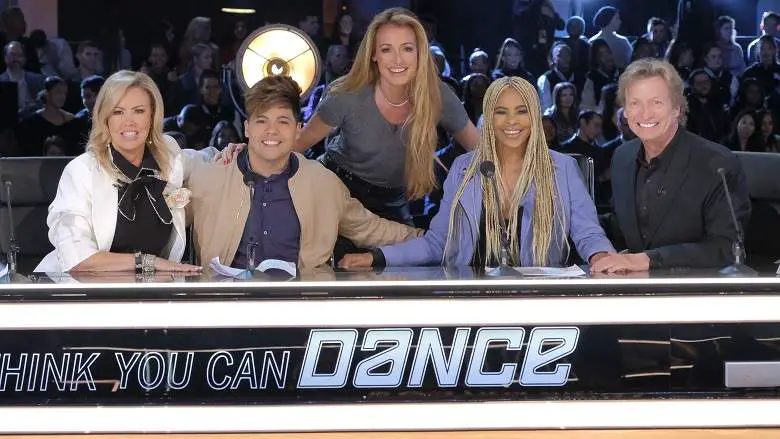 Hey All :)
After a one week break (hope you all had a happy and healthy holiday), we are back for more dancing action. Tonight is the very last audition episode of the season. It is the final opportunity to earn those coveted tickets to the Academy! Next week, the ultimate dancing boot camp begins.
First up tonight is Andrew Avila and Melany Mercedes. Both auditioned last season and are from the Bronx. Decent ballroom couple doing a fast and fun salsa. She's a bit better than he is but he is an adequate partner for her. In all seriousness, the dance was all about her and showed her off very well. Mary loved the authenticity of the routine and how it wasn't just all about tricks. Only Mary gave a critique as the rest just showed them the tickets. They are heading to the Academy!
https://www.youtube.com/watch?v=tl5ih2jMEgQ
Next up is Michael Sales. He started dancing at fourteen and was bullied in middle school. In 2017, he placed top 100 best B-boys in the world and now, he dances all over including at parties, weddings, etc… He's very entertaining and has some great musicality. Nothing earth shattering here in terms of B-boy moves but he is charismatic. Laurie loves the swagger. Dom compliments his moves and tells him it was a great audition. Mary says he nailed it. Nigel loved that he stuck everything he needed to. They of course say yes and Michael is going to the Academy!
https://www.youtube.com/watch?v=-oz5tqZg3rw
Back from commercial, we have Mariah Russell from Nashville. She has always wanted to be on the show. Her father has been in prison since she was six. Her mother has been very supportive and working hard for her and her brother so they could chase their dreams. She's a very pretty dancer- executing moves in quite an angelic way. She's able to transition easily to some very athletic moves as well. You could tell she's strong and puts all her emotions into it. A really solid audition from start to finish. Laurie sees herself in Mariah. She wants her to get there quicker in the dance. Dom found it very graceful. Mary says she smoked it for a first audition. Nigel loved that choreography fits the music. He calls it beautiful. All of them agree that Mariah is Academy bound.
https://www.youtube.com/watch?v=RVJFUmYHwxo
Time for a contemporary montage. We see Shamus Moriarty, Olivia Alboher, Luke Phillips, and all three get golden tickets.
We meet Phoebe Kochis now. She has down syndrome. Her motto is reach for the stars. She is thrilled to be here and is so happy when she dances. She won a pageant for girls with disabilities. It is stories like this that make the cynic in me smile. You go Phoebe. Don't let anyone tell you that you can't do anything and always reach for the stars. Laurie says she has so much sass. Dom loved that she winked at him. Mary loves that Phoebe loves dance. Nigel says the problem is that the technique isn't there BUT he wants Phoebe to come to the Academy as a guest. So, she gets to go but not as part of the competition. That's sweet, if a little patronizing.
https://www.youtube.com/watch?v=2CrOX5u4c7c
James Cody is up next. He auditioned in three previous seasons. He has bipolar disorder. His dad had the same diagnosis and committed suicide at the same age James is now. Damn, this is rough. He feels dancing is a natural mood stabilizer. His animations are quite stellar in their fluidity. You don't usually see that. Great song choice as it gives him a way to create very pretty pictures. He's a cool dude. Dom hopes he can do choreography. Mary feels like he connected with everyone. Nigel says James annoys him because he is brilliant at what he does but he doesn't feel like he did his homework. Laurie says he understands his body but agrees that he needs to do the work. Interesting critiques. Dom says no. Mary says yes. Nigel gives him a yes as well. Laurie of course gives him a yes. We will see James at the Academy!
https://www.youtube.com/watch?v=hj8V_L4Exxs
Maia Bliudnikas is next. She started dancing at nine. Everyone confuses her name as "Ma-YA." LOL Nigel confuses her last name as blue knickers. HA. Dang. Talk about strength. This girl has some amazing flexibility and power in her moves. I would caution her to find a balance and work on emoting but she is one of the more interesting contemporary girls we have seen through these audition episodes. Nigel loved her musicality and the way she used the stage. Laurie says she has beautiful strength. Dom is all positive and loved it. Mary says it was one of the most perfect auditions of the season. Maia is straight through to the Academy!
https://www.youtube.com/watch?v=R6bkyp1HCOE
The final audition of the night (and the season) is someone all fans of the show remember quite well. It is Eddie Hoyt. He failed to make the live shows in a heart wrenching moment last season. He came out last season and his parents are proud of him. His life changed a lot since last season including getting a job offer to teach. I adored him last season and I do now as well. He is such a special tap dancer who exudes emotion. You watch ALL of him, not just his feet. He is taking this song and just crushing it. Gorgeous and riveting to watch. All three judges are up. Mary is crying. She says he put so much into it. Nigel calls it remarkable. Laurie tells him greatness needs no explanation. Dom is crying as well as we learn that this whole dance was FREESTYLE. Yep, no choreography in that. And without question. Eddie is Academy bound!
https://www.youtube.com/watch?v=D4Afa-3tkTE
And that's it for the auditions this season. Next week, we head to the Academy. Get ready for tears, cuts, sensational routines, lots of nerves, and ultimately, our top ten contestants to be revealed. It all begins a week from tonight. Hope to see you all there. :)