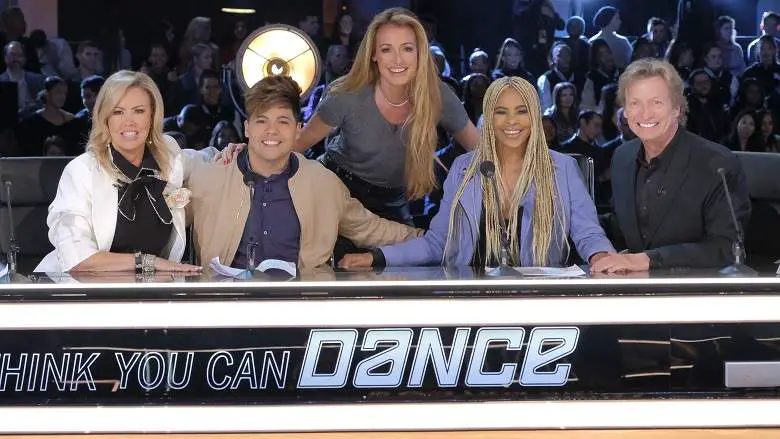 Hey All :)
Welcome to episode four of this summer's edition of So You Think You Can Dance. The auditions continue tonight from Los Angeles.
We begin this evening with Jalen Sands. This is a very interesting and different contemporary routine. She has a lot of strength and is able to contort her body into some weird positions. Well, that was so uniquely off from the usual flailing around contemporary numbers we see. We don't get to hear any remarks from the judges. But we do know she is heading to the Academy. And the show intro begins…
https://www.youtube.com/watch?v=KUNm0y4r6us
Next uo, we have Trent & Colton Edwards. Oh no. I remember these two from America's Got Talent. They were a really bad variety act on there (singing and dancing and not very good at either). They are actually quite grating to be honest. They are identical twins. Okay. They are just as annoying as I remember. Well, color me surprised. The dancing has improved. I can't imagine either doing well at the Academy when tasked with a real dancers boot camp but they are doing adequately enough here to at least get a ticket. Mary says they are totally in tune with one another and she is shocked they only danced for three years. Nigel tells Colton he would be the evil twin. He calls it entertaining. Laurie loves the unique, awkward, fearlessness of it all. Dom agrees and loves the chemistry and didn't want them to suck. They achieve four yes votes and are going to the Academy. Heaven help us.
https://www.youtube.com/watch?v=TQYJVWw5acE
Bryan "Clocks" Volozanin is up next. I will not be calling him clocks. Nope. He auditioned in season 12. He has lived in his car when down on his luck. He met a dance crew and got the opportunity to dance with them in Vegas at their show. A lot of cool robotics and animation here and Bryan tells a good story, mirroring the music to his dancing. Very fun and entertaining to watch. Can he learn properly choreography for other styles? We shall see. Laurie calls his timing everything. She gets the difficulty. Dom thought it had some great visuals. Mary was blown away. Nigel calls it entertaining. The judges of course say yes and he is Academy bound.
https://www.youtube.com/watch?v=Fj56TKBESpg
Time for a hip-hop montage. We see quick glimpses of John John Tarrayo, Lorenzo Rangel-Santos, Gerald Taplin, abd Anna Linstruth, and yes, all four have made it to the Academy!
We return tonight with Sofia Ghavami, who brought along Kiki (former top ten contestant) to ballroom dance with her. Also, another contestant brings with him Magda (season 15). The male audition dancer is Vlad Kvartin. Also, Annie Lyn Sheketoff, and she brought Ryan (from season 6). This is a little annoying because we didn't get to see any of those three routines. Just snippets. It was more about which returning alumni were there. That's unfortunate. I would have enjoyed seeing the dances. All three make it to the Academy!
Up next, we have Antonio Frias. He is from Florida and originally, the Dominican Republic. He is going to do a salsa all by himself. Yikes. He isn't very good at all. And it has nothing to do with missing a partner. He just isn't good. I also do NOT believe the age he says he is. But whatever. Mary wants him to get a partner to practice. She calls his spins pedestrian and goes on to give him tons of criticism. Nigel calls on someone from the audience to salsa with him. A girl named Destiny volunteers. Still Yikes. I mean they had no practice but still, he is just not ready for prime time. Nigel tries playing matchmaker with the duo. He says dancing with her put a smile on Antonio's face. Ultimately, he gets a no and he is heading home.
A very excited Sydney Burtis is next. She lives in New York now and is studying dance. She was diagnosed with mild autism at a young age. Dancing helped her interact. She went into tap and jazz but tap is her heart and soul. She loves performing. YES. A TAP DANCER. Thank goodness. She's good (not great) but at this point, I will take it. She shines in parts and I dig the way she interprets the music. You can tell this means a lot to her. Good audition. Nigel loves her feet and technique. He found the music to be a poor choice. Laurie calls her a brilliant dancer. LOL. She has posters of Dom from season 3 on her wall. He thinks the show is about making dreams come true. Mary adores her enthusiasm. She feels Sydney connected with everyone. And she gets those yes votes to go to the Academy!
https://www.youtube.com/watch?v=F7LP7CB_WOE
Time to meet Jarrod Tyler Paulson. He works on cars with dad and does construction. He says people are surprised when he tells them he is dancer because he doesn't look like one. He met Madison Jordan in dance and they started a relationship. She is a contemporary dancer with alopecia. She has the most severe stage of it. She is healthy but says it has taken a toll on her. Dancing allowed her to be herself and she loves that Jarrod is in her corner. They will auditioning as soloists. Aww. They are sweet. Jarrod is up first.
Oh. He's quite good. Great elevation on his jumps and lovely spins. Really good control too. Oop. He almost fell out of a turn but beyond that, very good. Nigel was not expecting what he saw. He mentions the slip at the end. But he calls it fabulous. Laurie is a bit taken with Jarrod. She calls him unique. Dom calls it one of his favorite contemporary pieces. Mary calls him fabulous. Of course, he is straight through to the Academy!
https://www.youtube.com/watch?v=_1JCXMbbfv4
Jarrod gets to sit with the judges as his girlfriend Madison auditions. She's very good as well. She takes a more ethereal approach to the music and her steps. It is beautiful to watch. A very mesmerizing routine from beginning to end. I hope the pair gets to dance together should they both make the show. Nigel asks Jarrod some questions and this has become an episode of Love Connection. LOL. Nigel loved the control. Nigel wants to audition their kids. Laurie loves her and she is moved. Mary calls her memorable. She loved the softness and strength. Dom found it to be so beautiful to watch. He wants to see them dance together. And of course, Nigel makes them do just that. Nice stuff here but when they dance together, it shows off that his duo work needs some….well, work. He isn't bad at partnering but for this show, he will need to be better. But both of them are Academy bound!
https://www.youtube.com/watch?v=QhNcEyv3VFM
Note- the show will NOT air a new episode next week. It will be a repeat of the season premiere. So I will see you guys in two Mondays from now for the next all-new episode, which will be another audition installment (the final one for the season). I hope you guys enjoyed tonight and thanks for watching with me. Have a great week guys!