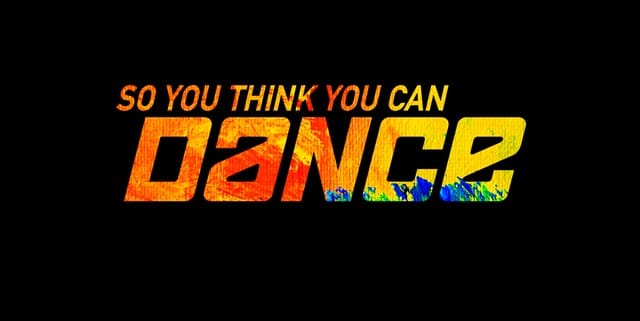 We have finally reached the Academy. After a week off, welcome back to season fifteen of So You Think You Can Dance. Tonight, all those who auditioned and received a ticket arrive at the Academy as we begin to see the field narrowed down to our eventual top ten dancers.
70 dancers are at the Academy. They have to prove they can do it all.
For the next four days, the contestants will go through hip-hop, ballroom, contemporary, and jazz. Mary, Nigel, and Vanessa will ultimately decide who moves on. Only ten guys and ten girls will make it through the Academy. We begin with the solo round.
Darius Hickman stars us off. This is a very strong solo. Powerful. Lots of strength in his moves. He reminds me of Damon on the new FX show "Pose." Next up is Jensen Arnold Just like her sister, she is one fierce ballroom dancer. Big smile from Jensen as she dances.
https://www.youtube.com/watch?v=8hY9fs63vp8
A montage now of dancers doing their solos. It is always interesting to see how the producers edits these shows with who they decide to concentrate on and give more airtime too. A couple of dancers had some mistakes. Tessa Dalke is the final solo. Nice. Strong while still being elegant and vulnerable. Good choice in music to compliment her. Next up, some eliminations.
https://www.youtube.com/watch?v=SybCERd3aMY
We return from the break and the judges have to make some decisions. Jensen is up first to get her result. Nigel warns her she gets a little heavy when dancing but she had made it through to the next round. Tessa is sent to the next round as well, as Mary tells her they felt she had the best solo of the entire day. Jordyn and Elan are up next, who made some errors earlier in their solo. Mary notes it was a misstep and both of them are heading home. Fifteen other contestants were also sent home including Mika Doman,
https://www.youtube.com/watch?v=k5A4jshMjus
Back in the theater, it is time for the first round of choreography. 53 dancers remain. It is time for hip-hop with Nappytabs. Tabitha tells them it is going to be difficult. They teach them a routine that has some slow groovy moments and some fast ones with lots of musicality.
Zoe Zimmerman has an injury to her ankle. Will she able to dance through it?
The first group takes the stage, almost made up entirely of contemporary dancers. They all do a decent job. It wasn't great but it looked like all them took to choreography well. All of them survive to the next round.
The second group is up now. This group is a bit more diverse with some dancers who are in their element. The judges confer. Samantha Reyes is let go.
As other groups perform, lots of dancers are doing very well. Some hip-hop dancers ironically are having a bit of trouble. Zoe (who is injured in this current group). Okay, this groups is not doing well at all. They are actually a bit of a mess. Tessa is in this group and even though she is staying, Nigel is disappointed in her. Zoe (with her bad ankle) admits hip-hop is not her strongest. But she is sticking around for at least another round. In other words, the whole group survived.
https://www.youtube.com/watch?v=aK7AokpiMhA
Terin Christopher though didn't have such luck as he is eliminated. Natella Devitskaya is also heading home. Also, Marcus Nyemchek and Sara Murawski are also sent home. Samantha is pissed backstage, saying she is not coming back to the show next season. She's pissed. Remember tap dancer Eddie Hoyt? He does decent in hip-hop. He is so happy. Napoleon doesn't feel as though Eddie took on the character well. He was too happy. But of course, he is staying because he took the choreography and did well enough to earn a shot at the next round of competition. Good for him.
Time for ballroom. But Zoe has woken up with even more pain. She is heading to urgent care. Back in the theater, out comes Jean-Marc Genereux. It is officially time to learn the cha-cha. It will be about trusting your partner and doing smooth transitions in a generic cha-cha. However, back to Zoe for a moment. She has to leave the competition due to injury. And it sucks because ballroom was her style.
The first group takes the stage and all of them do a very good job. Those not in ballroom are obviously a bit behind with their steps compared to others but extremely competent. Everyone in the first group survives. In the second group, we see Ryan (the animator). Unfortunately, the steps aren't great and he is failing at trying to nail the choreography. Nigel asks if this is the first time Ryan has ever danced with a partner. And Ryan is sadly eliminated. He just wasn't able to keep up despite being fantastic at what he does in his own style.
Time for the final group of the day. Jay Jackson is in this group and he is dressed masculine for ballroom. Yup, no drag for this. Eek. He isn't doing well with this. It might be the end of the road. Jay is asked to dance with Stephanie a second time. It isn't that much better the second go around. You can tell he is not comfortable. Rachael Blanchard is eliminated. As for Jay Jackson, he and Nigel have a discussion about him being a dancer and not just an entertainer. Nigel gives him another shot and he survives to dance another day.
Forty one dancers have survived! Contemporary is up next.
Next week- contemporary and jazz before the judges have to narrow down the field to just twenty. Damn, these one-hour Academy shows are tough to recap. They breeze through the names so fast. It is hard to keep track of who survives and who goes and the editing just doesn't do the dancers enough justice in terms of showcasing them all. I get it is rather difficult to do that with the time constraints but hopefully next week, as we have fewer people to keep track of, more will be featured as opposed to glossed over in montages.