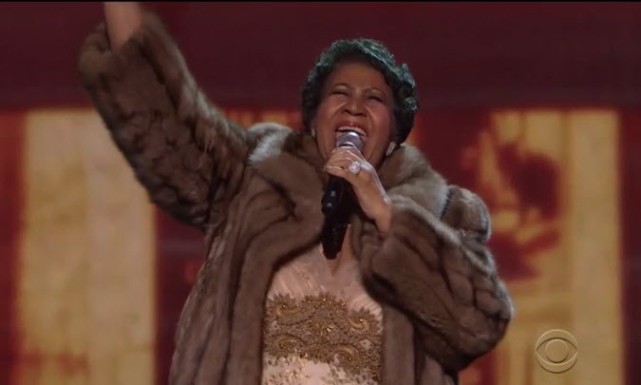 Aretha Franklin, the queen of soul has died at age 76 from pancreatic cancer.
Aretha Franklin, the undisputed "Queen of Soul" who sang with matchless style on such classics as "Think," ?I Say a Little Prayer" and her signature song, "Respect," and stood as a cultural icon around the globe, has died at age 76 from pancreatic cancer.

Publicist Gwendolyn Quinn told The Associated Press through a family statement that Franklin died Thursday at 9:50 a.m. at her home in Detroit.

The family added: "In one of the darkest moments of our lives, we are not able to find the appropriate words to express the pain in our heart. We have lost the matriarch and rock of our family. The love she had for her children, grandchildren, nieces, nephews, and cousins knew no bounds."

The statement continued:

"We have been deeply touched by the incredible outpouring of love and support we have received from close friends, supporters and fans all around the world. Thank you for your compassion and prayers. We have felt your love for Aretha and it brings us comfort to know that her legacy will live on. As we grieve, we ask that you respect our privacy during this difficult time."

Funeral arrangements will be announced in the coming days.
Read more at the Associated Press
As an aside, Elvis Presley died on this same day at age 42 in 1977.
Singing show contestants the world over have performed Aretha's songs–for better or worse. A singer better be able to SANG if they decide to take on the music of the legendary singer.
Kelly Clarkson performs Natural Woman on American Idol
Kelly Clarkson Performs Respect on American Idol
Aretha mentored contestants for a Motown themed week on American Idol 14. (Aretha hailed from Detroit, but recorded for Columbia and Atlantic, not Motown!)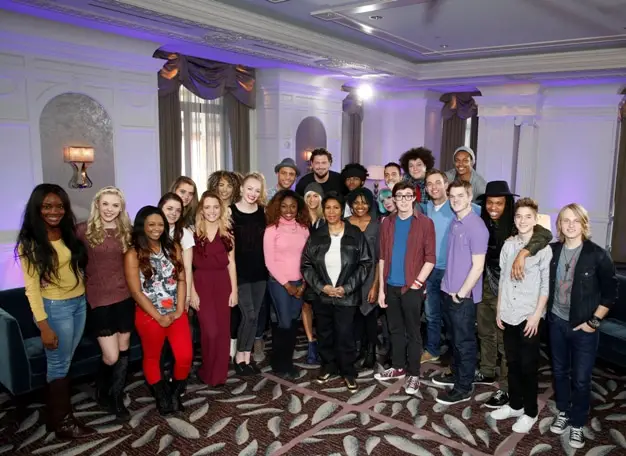 She performed "I Will Survive" by Gloria Gaynor. The song was from the album she was promoting at the time "Diva Classics" which featured songs from fellow legendary female vocalists.
https://youtu.be/sjMOrJx7k50
Aretha also appeared, (a little awkwardly!) via satellite on the American Idol season 12. She sang a medley of her hits with the girls.
The Kennedy Center honors Aretha in 2015.
An actress from the Carole King musical introduced the Queen's performance of "Natural Woman."
https://youtu.be/XHsnZT7Z2yQ
Aretha performs "Say a Little Prayer"
Aretha performs Respect