We're finally here! After 11 weeks, So You Think You Can Dance is about to crown the winner of Season 17!
Tonight, Keaton and Alexis will battle for the title with five performances each – a group routine, solos, performances with each other, performances with former partners, and performances with an All-Star.
The finale opens with a group performance by all the past contestants, including solos by each judge and the Final 2!
Alexis and Carter – Samba
Alexis gets to choose a former contestant to dance with, and not-so-surprisingly chooses her best friend Carter.
I'm not sure if this was ever mentioned throughout the show, but Alexis and Carter both thrive with Latin dance, so it's understandable they did a Samba. It felt a little too steppy to me but that doesn't take away how good it was
Leah says Alexis delivered. JoJo says "chills upon chills upon chills" and is her favorite ballroom dance she's ever seen. tWitch says it felt celebratory.
Keaton and Anna – Contemporary
Keaton says he's wanted to dance with Anna since he met her, and then reveals that they're dating!!
That was one of the most beautiful Contemporary routines I've ever seen. It was so well-choreographed and definitely well-performed. I purposely waited until it was over to start typing because I didn't want to look away!
JoJo comments on their connection, then says it was beautiful and incredible and that Keaton is unbelievable. tWitch says Keaton is an example for young boys who want to dance. Leah says they worked beautifully together.
After the judges comment, Keaton mentions that Anna is his person, then announces that she's his girlfriend! tWitch says he's an advocate for finding love on SYTYCD as the camera pans to his wife Allison Holker.
Keaton and Lex Ishimoto – Hip Hop
Keaton says he's going to prove to everyone that he's a versatile dancer.
I think Keaton proved just that with his dance. It may not be his forte, but he did really well for someone who doesn't typically dance Hip Hop. And that flip at the end! Wow!
tWitch says despite the mishap, he kept it going and that's what it takes. Leah says he committed and even though it's not his dance, he killed it. JoJo says he brought the movements clearly.
Alexis – Solo
Alexis tells her story of growing up in Utah, that her mother's brain tumor has grown back, but her dancing makes her mother smile.
Alexis does all of her typical Latin steps for her solo.
Alexis and Jason Glover – Contemporary
Alexis dedicates this dance to her husband.
Another beautiful Contemporary, and Alexis typically does nail other styles that aren't ballroom.
JoJo says her dancing is like watching Houdini do magic. tWitch says it's a gift to watch a beautiful piece of art, and he appreciates the levels she's brought tonight. Leah says she's tired of everyone making her cry on this show.
Keaton – Solo
Keaton says some people didn't like that he danced and made fun of him for it, and his mother would always tell him that he could be on the show one day.
Keaton performs his Contemporary solo and he has a uniqueness to his steps every time.
Keaton and Alexis – Final Performance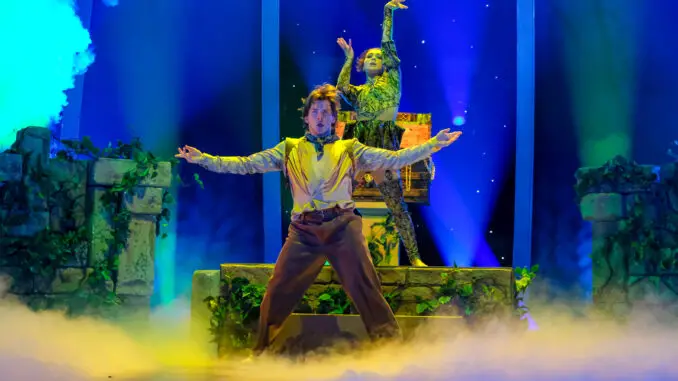 Alexis mentions how the two of them started on the show together and now they're ending together. Alexis says she'd love to be the first female Ballroom winner while Keaton says he worked his whole life to get here.
This performance shows the best of each dancer – Alexis' Ballroom expertise and Keaton's flowy movements akin to Contemporary.
Leah says this was two powerhouses dancing together and they both shined in it. JoJo says they've both worked insanely hard and that no matter the outcome, they both won. tWitch says the audience has an incredibly important job and that these two have fought their hearts out.
After the break, the winner is revealed!
The winner of SYTYCD Season 17 is… Alexis Warr!
Keaton Kermode is the runner-up
Not the outcome I was expecting, but… Thank you all for joining me all these weeks! I hope you've enjoyed reading about dance as much as I enjoyed writing about it! I hope to be back with some more live blogs soon! :)