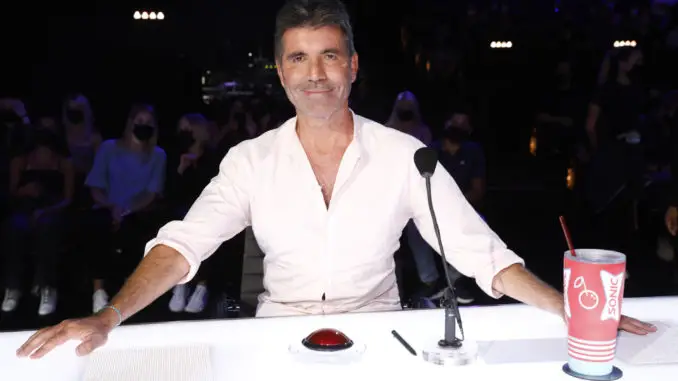 Simon Cowell has signed an expanded deal with NBC/Universal company, which includes a new unscripted series for streamer Peacock that he will produce and appear on screen in.
Susan Rovner, Chairman, Entertainment Content, NBCUniversal Television and Streaming, revealed the deal to Deadline during an Edinburgh TV Festival session. Referring to the X Factor and Got Talent creator, she said that "great talent comes from everywhere."
Rovner and NBCU didn't disclose details of the Peacock series.
Currently judging the 16th season of America's Got Talent for NBC, Simon is preparing another reality competition for UK's ITV called Walk the Line. The show, which is a partnership with ITV Studio's Lifted Entertainment, is a musical gameshow that combines a talent contest with a gameshow. Apparently, Walk The Line does not fall under his new NBCU deal but Simon could be working on a stateside version.
Additionally, Simon will sit on the panel for his AGT offshoot, AGT: Extreme, coming to NBC in winter 2022.
Last month, ITV announced that the long-running X Factor would not be returning to the network in the UK. Britain's Got Talent went on hiatus in 2021 due to the COVID-19 pandemic, but is expected to return in 2022.
NBC/Universal looking to take more risks as they develop new talent show formats
During the Edinburgh TV Festival session, Rovner hinted that NBC/Universal will be looking to take more risks as they develop new talent show formats.
"I don't know if The Masked Singer would have fit the NBC brand… but we have to think what is a bit more outrageous that would fit into our world and our filter. It's about trying some new things and taking some more risks. We have to push people to think of us differently. We're getting some of it but we want to see more," she said.
It seems as if the era of the traditional talent show represented by the likes of American Idol and The Voice is over. Indeed, NBC/Universal has cut back The Voice to one cycle per season to make way for American Song Contest, featuring contestants from all 50 states. Based on the long-running European series, the format is totally new to the US.
I expect NBC. like FOX, will develop new talent shows where the gimmick is the thing. For instance, AGT: Extreme will feature the most outrageous acts the Got Talent franchise has to offer.