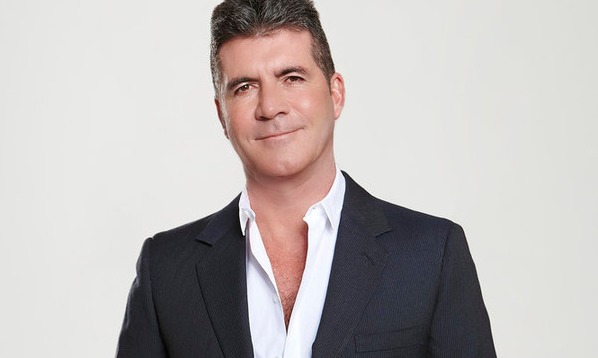 Simon Cowell is out on the interview circuit drumming up publicity for this summer's America's Got Talent on NBC. He's joining the panel as judge, replacing the departing Howard Stern.
He's AGT's executive producer, but has never so much as guest judged on the show before. He told the Atlanta Journal Constitution in a recent interview that he hopes to improve the quality of the singing acts the show finds. "Hopefully, the difference I can make for the show is that we should and can attract better music talent," Simon said, "We found one good one in Jackie Evancho (2010 AGT runner-up). Amazing girl. But it hasn't been our strong suit."
Simon continued: "The message we want to send out that this is a credible place for singers to audition compared to some other shows. Take Susan Boyle (2009 Britain's Got Talent runner-up, her initial audition went viral). She has sold 20 million albums with that audition. That's what we want to improve."
With American Idol ending this year, the talent pool will increase, Simon believes, "The fewer shows on, the better," he said. "Without being rude, The Voice hasn't actually produced many stars. I'm competitive in terms of wanting the best people to come on our show. We give them a better shot." OH THE SHADE. At this point, the interviewer, Rodney Ho said, "I'm sure NBC will love you saying that," and Simon answered, "Yeah, well."
As far as Idol is concerned, Simon is trying hard to fit the finale into his busy schedule. "When I was on holiday last month, I had dinner with Nigel Lythgoe, who used to produce the show and will be producing the series finale, said Simon. "We were laughing over some of the memories. He said, 'You've got to do something.' We're trying to make it work. I want to be there. It's going to be a big night. All of us should be there."
Simon is ambivalent about Idol, but he admits it was life changing. "It was like having an old friend you used to be friendly with but now you're not so friendly," he said, "But still, it brings back good memories. It's now a very different show than when me, Randy, Paula and Ryan did it." He hasn't watched the show in years, partly because he doesn't want the memories he has sullied.
Being a part of American Idol introduced him to the US and gave him confidence, "It was an amazingly positive experience. I loved it," he said, "It made me confident about doing this show now because there's something about America's Got Talent that reminds me of when I used to do Idol. There's still a certain innocence about the show."
Comparing Idol host Ryan Seacrest to comic, Nick Cannon, host of AGT, Simon said, "He [Ryan] has no talent beyond presenting. Having gone out with him, he's really socially awkward. He never speaks to you. He's actually very shy. He'll try to tell a joke and there's literal silence."
Simon is sure X Factor USA was a better show than either American Idol or or The Voice. "It's got more depth," he declared, and insisted that competing in the fall with football and baseball is what hurt the ratings. "And you're competing with dancing shows and other reality competition shows," said Simon, "How much can people take in a year?" He added, "If the X Factor had taken over for the Idol slot, it would have been a different story."
Simon claimed he had offers to bring X Factor back on other networks. "Maybe at some point, I will come back when there's less competition." he said.
Americans clearly preferred the sunny optimism of The Voice compared to the overwrought and often cruel X Factor. Simon may love America, but he has yet to figure out the culture here.
Click to read the rest of the wide-ranging interview with the Atlanta Journal Constition.