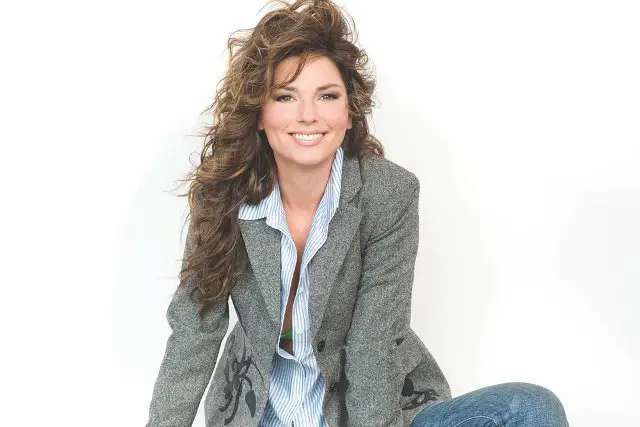 Country superstar Shania Twain revealed to Access Hollywood in a recent interview that American Idol producers have reached out to her about possibly taking a spot on the judges panel.
"We've talked…back and forth and it's something I think I would enjoy," Shania told Access (watch the interview below). When the co-hosts attempted to grill her, the country singer stayed pretty tight-lipped. "Have they called you in the last week?" they asked. "No" said a cagey Shania. When asked if they spoke in the past month, Shania answered hesitantly, "We did speak." Shania had little else to say, except that she would "sit with Katy Perry any day. I love her. She's got so much personality and she's an amazing talent."
Shania already has history with the show. She guest judged in Chicago, sitting in for the departed Paula Abdul alongside Simon Cowell, Randy Jackson and Kara Guardino during season 9 judges round. The later in the season, she mentored the Top 6 as they took on her songbook. Then, when negotiations became endless between FOX and Jennifer Lopez for the season 10 panel, Shania' name was floated as a possible fall back (Jlo still ended up with with $15 million payday, considered big bucks at the time.) Additionally, Shania served as Key Advisor on The Voice season 12 for the Top 12 artists.
That Shania hasn't appeared on the short list of any of the other rumor reports has me thinking she's probably not in the running at this point. The latest rumors from TMZ have ABC desperate to find big talent at the right price. But who knows.
https://www.youtube.com/watch?v=8-njnL6e5S0