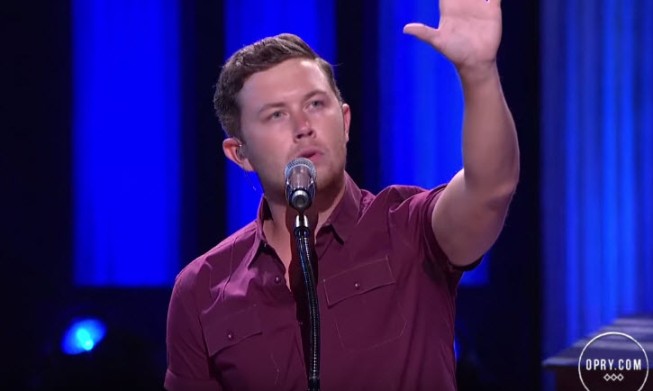 Scotty McCreery debuted a touching new song, "5 More Minutes," at a recent Grand Ole Opry appearance.
The singer explained to the crowd that he wrote the song a couple of weeks before his grandfather died. "We were very close," he said. "He's never heard this song, but I know he's watching and very proud of me, the fact that I'm at the Grand Ole Opry tonight." Bill McCreery died at the age of 86 in January 2015.
The song takes the listener through a life. From birth to death, there are always moments we wish would last longer, or could do again.
The last verse addresses his grandfather's death, "…Grandpa said, there's angels in the room, with all the family gathered round, knew the time was coming soon, with so much left to say I prayed, Lord I ain't finished, Lord just give us 5 more minutes."
Scotty delivers an emotionally charged performance. The song obviously means a lot to him. Check out the performance here.