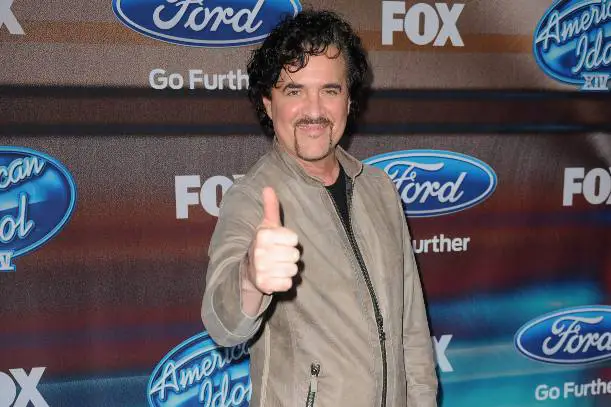 Rodney Ho from the Atlanta Journal Constitution attended the National Association of Broadcasters Marconi Awards in Atlanta, Thursday, and had the opportunity to interview American Idol mentor and Big Machine Record chief, Scott Borchetta.
Before signing up as mentor for the fifteenth and final season of American Idol, Scott wanted to make sure the focus would be on finding one, last great American Idol. "If it's going to be…about nostalgia then I wasn't interested," he said. "I wanted to make sure the show was focused on the contestants and the mission."
About the current American Idol, Nick Fradiani, Scott teases that the next single could be out before the end of the year. But, there's no rush. He mentions how Season 13 champ, Caleb Johnson, rushed out a record two months after he won. When the album didn't sell, Interscope dropped him. "The music has to be right. That's one thing that has been improperly done in the past," said Scott, "…we have to take advantage of the attention. No. The best thing we can do for Nick is make sure we have a great record."
He sees Nick making music similar to Maroon 5, " He has the chops. He's a great-looking kid. He has great blue-collar feel, a hardworking guy. Nick has all it takes."
Scott has no qualms about playing favorites among the competitors. "I'm signing the winner. So I'm looking for someone if you look at the show's biggest success it's been pop and country… If you don't understand that coming in, if you're a super alternative act, if you're coming to American Idol, you know what the show is."
Case in point is runner-up, Clark Beckham's, obsession with old school soul. "Clark is very talented. But he's a guy without a format. I think ultimately America chose Nick. We want to hear him on the radio. With the music Clark likes to do, there's not a format for him unfortunately."
On Idol's competition, The Voice, Scott says, "You look at the Voice, it's a great television show. These shows aren't such an outlier anymore. My approach starting last year: let's use this as an artist development deal. Look at the development of Cassadee Pope. We have a new single 'I Am Invincible' that is doing well… I don't think these shows can anoint you a career but they are capable of anointing you an opportunity. That's how I've approached it."
Scott's Big Machine Records has the right of first refusal on all of The Voice country acts. He's worked with Cassadee Pope, Danielle Bradbery and RaeLynn.
Scott will be joining Ryan Seacrest and the judges, Keith Urban, Jennifer Lopez and Harry Connick Jr. in San Francisco for the last day of auditions.