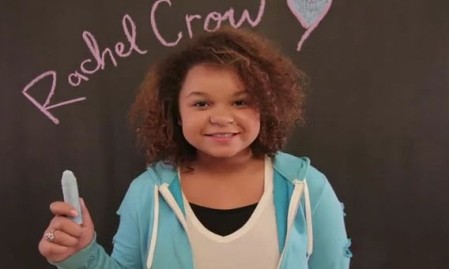 This stop-motion video for X factor contestant, Rachel Crow's new song "Mean Girls" was supposedly directed by a friend of her's who uploaded the video and posted on his you tube page:
Hey guys I got a chance to direct and produce my first music video for a good friend of mine. She is an INCREDIBLE singer and such good friend! We did this in my house, on my chalkboard. The entire video is "stop motion" which took FOREVER!! But we had so much fun making it. Enjoy!!!
It's cute and clever, and the song itself is poppy and young, proving that young Rachel could have some appeal with young teens, such as herself.
The debut EP from Rachel will be available digitally on June 26.