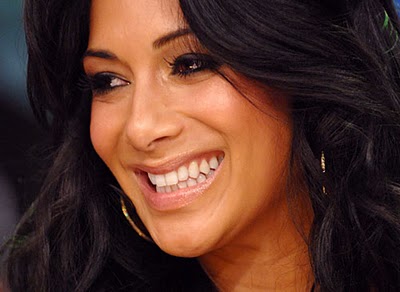 The New York Post is reporting that Pussycat Doll, Nicole Scherzinger, will be joining Simon Cowell's US X Factor when it hits these shores, fall 2011.
"Sources tell us sultry Scherzinger is a favorite with Cowell after she made a guest appearance as a judge on the hit British version of the show this year, " according to the Post.
Nicole was a judge on the NBC a capella group singing competition The Sing-Off last fall. She's also been a reality show contestant-winning Season 10 of Dancing with the Stars.
There are also reports that UK X Factor judge and Girls Aloud singer, Cheryl Cole will be joining the US panel.
With Idol about to announce their Season 10 judges' panel at Wednesday's LA cattle-call auditions, widely reported to consist of the returning Randy Jackson and newcomers Jennifer Lopez and Steven Tyler, I would not be surprised if Simon were gearing up to make a few announcements of his own. (I bet Simon's peeps planted this story)