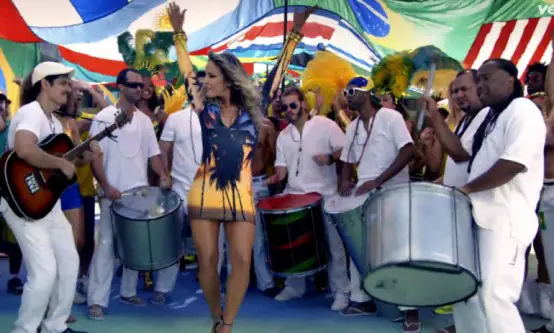 Official 2014 FIFA World Cup Song
Hey football fans! NO NOT AMERICAN FOOTBALL. We call it soccer here. But around the world, football is wildly popular. The Super Bowl of soccer is The World Cup, where teams representing countries around the world play against each other until one remains.
A big event like The World Cup needs a big official song. And here it is. "We Are One (Ole Ola)" is performed by Pitbull featuring American Idol judge, Jennifer Lopez. The colorful music video dropped on Friday. Check it out!