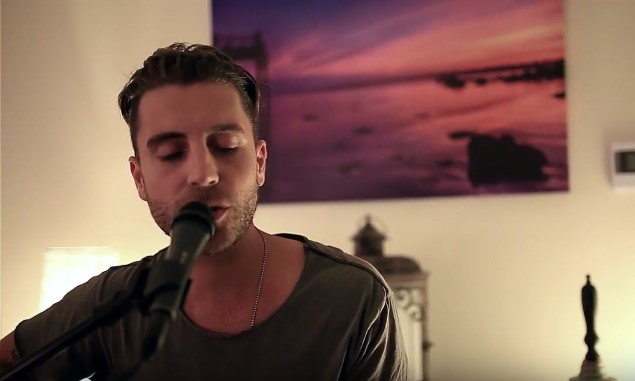 Nick Fradiani dropped a couple of acoustic covers for his fans on Monday (9/12). The pair of songs covers the range of music that has influenced the American Idol 14 winner's style, from rhythmic hip hop to pop rock.
Check out Nick singing "Too Good" by Drake and Rihanna, as he accompanies himself on guitar. Next, it's an outdoor setting as the singer and a pal strum along to OneRepublic's newest single "Kids."
Currently Nick is promoting his new album Hurricane.
Nick Fradiani – Too Good by Drake and Rihanna
https://youtu.be/ILlPQlZ-orI
Nick Fradiani – Kids by OneRepublic