The week features a new album from Kree Harrison, songs from Owen Danoff, and Michelle Chamuel. Plus, Lauren Alaina's new single and Trent Harmon's Ice Age soundtrack theme is available for pre-order.
Kree Harrison – This Old Thing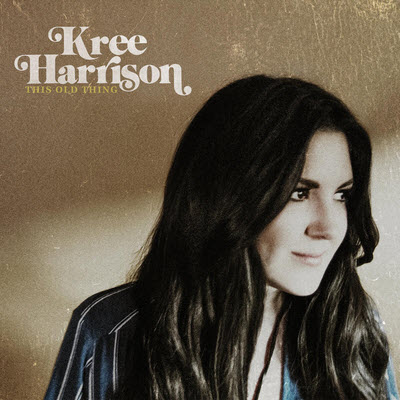 Season 12's Kree Harrison was the first runner-up in American Idol history not to sign a post-show record deal. By 2013 ratings were down and so were record sales. It was unfortunate timing for the talented Nashville singer songwriter. But at long last, Kree releases a full length album, This Old Thing, via Plaid Flag Music. The album was recorded with her friends in an Asheville, North Carolina, studio. "I knew I was supposed to record my first record here, with these players, with these songs and these people," Kree told CMT. "I'm so excited everyone finally gets to hear what truly is a lifetime in the making." The rootsy vibe reminds me of Bonnie Raitt or Emmylou Harris circa 1970s.
Download from iTunes, Download from Amazon
Listen to the full album here:
Owen Danoff – Love is On Your Side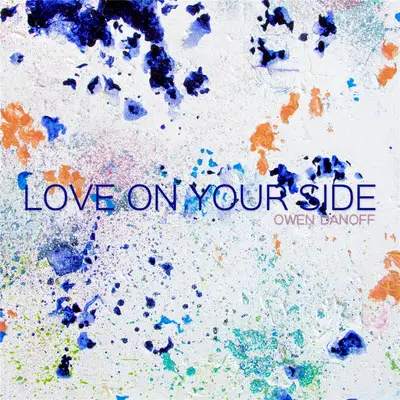 As a member of Team Adam Levine on The Voice 10, Owen Danoff made a splash with his blind audition, a cover of Bob Dylan's "Don't Think Twice It's Alright." He had a few Hollywood connections too: His dad Bill Danoff wrote "Take Me Home Country Roads" for John Denver, and wrote Starland Vocal Band's goofy hit "Afternoon Delight." Additionally, Owen dates the 90's Pepsi Girl aka Hallie Eisenberg aka sister to Jesse Eisenberg. But don't let those connections distract from Owen's obvious talent! The shy singer only made it to 11th place, unfortunately. GONE TOO SOON! Lucky for fans, Owen has wasted no time releasing a new song, the Beatlesque "Love on Your Side."
"I wrote this song while living in NYC," Owen told Idolator. "I love the city and the people in it so much, but in a place with so much going on it's sometimes easy to feel interchangeable, which was a bit of my inspiration for the lyrics."
Listen to "Love On Your Side" here:
Michelle Chaumel – Feel It
Michelle Chamuel, Team Usher and The Voice 4 runner-up continues to do her independent thing, releasing a new EP titled Feel It via Bandcamp. The 6 song set is due on August 9, but two tracks, "Feel It" and "Before I Go" are available now with a Pre-Order. The singer continues to push boundaries with her electro-tinged pop sensibility.
Listen to "Feel It" and "Before I Go" here:
Lauren Alaina – Road Less Traveled
Lauren Alaina's "Road Less Traveled" is the second single off the American Idol 10 runner-up's 2015 self-titled EP. The follow-up to the breezy "Next Boyfriend" makes a personal statement. Co-written with Meghan Trainor ("No," "All About That Bass") and Jesse Frasure (Florida Georgia Line's "Sun Daze") Lauren shares the struggle she experienced with the eating disorder, bulimia post-Idol.
"I want that to be my overall message — that we just need to love each other. We need to love other more," Lauren told Rolling Stone. "No matter where you're from, what you've done, who you are, what your family's done, it's like, you cannot be healthy without love."
Listen to "Road Less Traveled" here:
Trent Harmon – Dream Weaver – Ice Age Theme
Part of the prize package for winning American Idol 15 was recording the theme song for the summer movie, Ice Age: Collision Course. As the winner of the final season of Idol, Trent Harmon recorded a cover of Gary Wright's 1975 smash "Dream Weaver." The song isn't available for download yet, but the album can be pre-ordered NOW on iTunes. The release date is set for July 22.