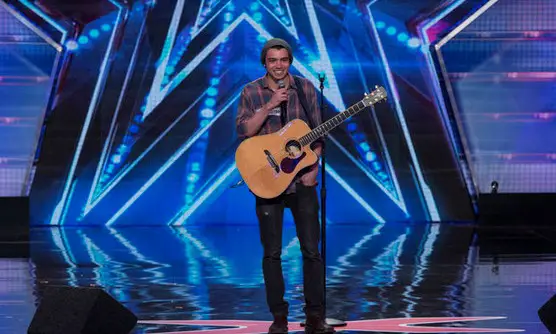 Watching America's Got Talent Tuesday night, you'd almost think it was American Idol for a hot minute. Because WHITE GUY WITH GUITAR DEAD AHEAD. Okay, Miguel Dakota may actually be Hispanic, but you know what I mean!
He strummed a guitar while crooning a cover of ALex Clare's "Too Close" and making the girls in the audience swoon. If Howard, Howie, Mel and Heidi don't want him to win, they better not let him through to the voting rounds! I have no idea if he can write songs, but he's got charisma and sings with emotion.
We'll see if the 21 year old singer is more than a one-trick pony.
Watch his performance below.