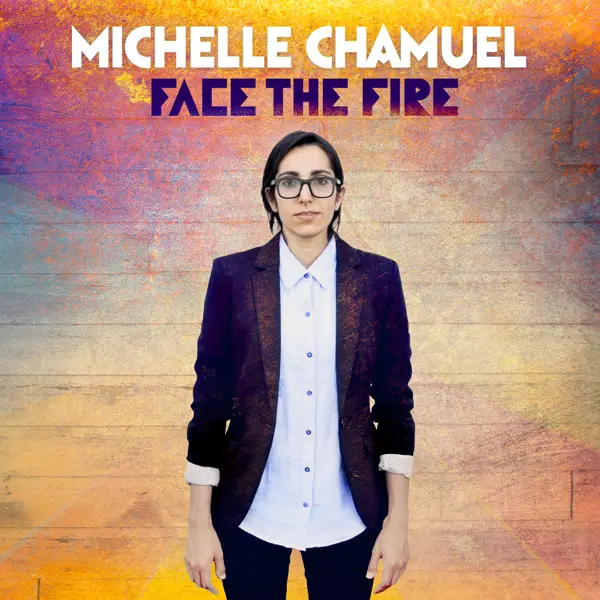 Usher team member and runner-up of The Voice 4, Michelle Chamuel, has just released the title track from her next album, Face the Fire.
The tune is available on iTunes NOW. Check out a full stream of the electronic pop song before you buy. The singer has an eclectic sound that incorporates electronics and big pop hooks. The album is set to be released next February on The End records, according to Entertainment Weekly.
Michelle writes about the new single in an email to EW, "'Face the Fire' is about the innate desire in you to go for it and follow your passion. It can be daunting—but at some point you just start going after what you burn for. That's facing the fire."
Click to Download Face the Fire from iTunes
Read more about the album, produced by Michele, Tyler Duncan and Theo Katzman, HERE. From the album's press release:
…"Face the Fire" serves as a sort of pulsing mission statement, a vamping call to action that Chamuel relates to her own experience in harnessing musical passion. This track, which like the rest of the album was recorded and produced in Chamuel and Duncan's home studios, features a tapestry of interlocking percussion, surf-punk bass tones, and a rousing call and answer between Chamuel and her choir. "The imagery I get when singing the song is that I'm in front of a big, camp-like fire. There are people all around, and I'm not sure if they're ghosts or strangers, but they chime in while I sing. It's almost a trance-like state – being pulled towards this fire. Everyone is being pulled towards it."
Listen to the track here!
The singer will be hitting the road soon! Check out her tour schedule below.
November 10 – The Shelter – Detroit MI
November 11 – Pittsburgh PA – Club AE
November 13 – Philadelphia PA – World Cafe
November 15 = New York NY = Highline Ballroom
November 16 – Brighton Music Hall – Boston MA
November 17 – Howard Theater – Washington DC
November 19 – Atlanta GA – Vinyl
November 20 – High Watt – Nashville TN
December 02 – Chop Suey – Seattle WA
December 03 – White Eagle – Portland OR
December 05 – Slim's – San Francisco
December 06 – The Mint – Los Angeles CA
December 07 – Constellation Room – Santa Ana CA
December 10 – HOB Cambridge Room – Dallas TX
December 11 – Fitzgerald's – Houston TX
December 15 – Lincoln Hall – Chicago IL